If you want a startup job, think like an entrepreneur and ask for one
As Masabi looks forward to the upcoming startup recruitment event Silicon Milkroundabout – being held this Sunday 30th October at the Old Truman Brewery – I was encouraged by Ben, our CEO, to share my experiences of startup job hunting, and offer my thoughts on an effective approach to finding meaningful employment in the flourishing London tech industry.
Having just graduated from university with no clear career path in front of me, I decided very early on to forego the annual churn of the graduate recruitment scheme and do something different. Even though I didn't know where I was going, this was a step in the right direction: what startups lack in formal training, they make up for in hands-on, practical exposure to all aspects of business and the working world. Kick-starting your career in this way is perfect for anyone with enough entrepreneurial drive and enthusiasm to get stuck in and learn things by doing them first-hand. More importantly, it gives you a raw, powerful hunger to succeed that many of your contemporaries in the big banks and consultancy firms simply will not share.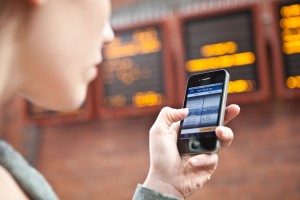 To help anyone thinking about working at a startup, but struggling to find an opportunity, I've prepared a list of 10 things that I've learned on my year-long journey from startup job hunter to fully fledged Masabist.
1. Get yourself into a position where you can learn more about yourself
Graduating from university can be quite daunting, especially if you have little or no work experience and don't want to jump onto the corporate assembly line. For anyone that doesn't know what they want to do, or even what they're good at, working for a startup can be one of the most rewarding and enlightening experiences you can have, providing insights into both the working world and your own character. The sheer variety of work means you'll be exposed to a wealth of areas that you previously had no idea existed – you may do things you won't like, but equally, you may do things you will love, and will want to pursue further. Moreover, if you want to get involved in an area of interest, you can get stuck in straight away. Job roles are often more flexible in the startup world – use this to your advantage and challenge yourself.
2. "If you're going through hell, keep going."
Any frustrated job hunter should take these words from Winston Churchill to heart. You'll get rejected and worse – ignored – over and over, but perseverance always pays off in the end. If you've got talent there will always be something out there for you. I wrote letters to more than 30 startup companies before I received my first reply.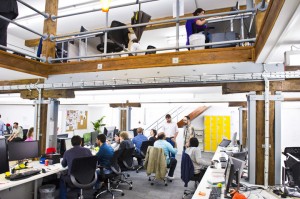 3. Don't be a sheep - be smart and create your own opportunities
Any entrepreneur will tell you that you make your own luck. Don't go for the advertised jobs. The best jobs out there are created for you and by you – and best of all, you'll have no competition! These jobs are not advertised and in all likelihood don't even exist yet, so write to companies and ask them to give you a chance. Companies like Masabi will always hire bright prospects, so get in touch on your own initiative!
My method for getting a startup job was writing speculative internship applications to every company that announced funding (these are usually covered by Techcrunch and their Twitter feed is an excellent way to keep track). Companies getting investment are invariably looking to expand and are more willing to take people on. This eventually paid off for me and landed me an initial internship at Masabi.
Startups are made by entrepreneurs who are looking for like-minded people to work with them. Show an enterprising, entrepreneurial approach and you'll get the attention of someone who values these qualities.
4. Make your own decisions
To build on that last point: don't rely on recruiters. In fact, it's better to avoid them altogether. It suggests a laissez-faire attitude and even if you're good, the debilitating recruiter fees that small companies have to pay to hire you will often be enough to put them off.
More fundamentally, if you really care about where you work, don't leave that decision to someone else. A recruiter's only remit is to find you jobs with the highest salary so that they can trouser a healthy comission. If that's your only motivation too, you're looking for a job in the wrong place. Startups want people that are motivated by things other than a paycheck, so ditch the recruiters and take control of your own life.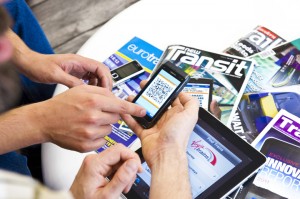 5. Make it personal
Startups want people, not just worker bees. Having seen both sides of the startup recruitment process, it's acutely obvious that being personal in your application gives you a big chance of getting noticed. Startups get riddled with emails from recruiters and candidates trawling for any old job, so show a genuine interest in the company and the position. Be selective and target individually, rather than firing off a million stock emails. In your covering letter, show them you've read about and understand the company and what it's trying to achieve, then explain what you can offer them to help them attain this. Tailored letters attract instant attention and are much more likely to get you noticed by the right people.
6. Keep it to the point
Startups are often busy environments without a dedicated HR department – people usually have their regular job to do on top of recruitment, so make things easy for them. In your initial approach, your only objective is to get an interview, so get their attention with a short, punchy cover letter and some decent CV headlines to make them want to learn more about you and meet in person. Also, if you really want to work somewhere and you feel they may have forgotten about you, don't be afraid to call them up.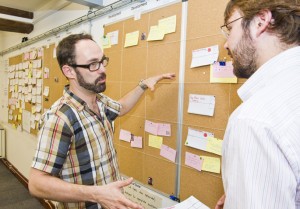 7. It's their interview too
An interview works both ways, i.e. you're also interviewing the company to see if they are good people to work with. Ask questions: enquire about the business model; what the team is like; what it's like to work there; etc. If they can't adequately explain the basics or the people don't seem like a good fit, you're probably not at the right place. If you're applying for an internship, whether or not it is a paid position can also be a good indicator of how much the company values their people. Unfortunately, there are many small companies who find it too hard to resist taking on an intern unpaid, so always make sure to establish how they are willing to compensate you. Masabi internships are always paid and we're always looking for talented recruits, so send me a CV if you're interested!
One more thing: if you're not sure what the dress code is, it never hurts to dress smart and look professional.
8. Internships are a great foot in the door
Internships are basically an extended job interview, so work hard, get stuck in and get things done – it will make you indispensable to the company. A valued part of any small team is impossible to let go of and your internship will be much more likely to be followed up by a permanent job offer. My internship with Masabi turned into a permanent job after two months.
9. Don't be afraid to make mistakes
Sometimes you need to overstep the line a little bit to find out where that line actually is. Any startup company worth its salt will value someone that might go too far sometimes on their own initiative, but always learns from their mistakes.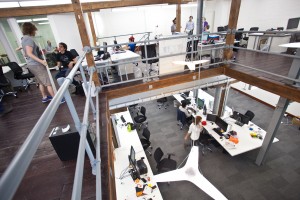 10. It's not about the money
This may seem clichéd to make as a final point but it is genuinely the reason I to go to work everyday. I know a lot of people that have gone off to work in big banks and various other corporate monoliths and as a result are pulling in huge salaries and have brilliant career opportunities. That's great. It's easy to be comfortable in this lifestyle and, indeed, it works well for many people.
I myself can't imagine anything less inspiring or motivating than going to work everyday safe in the knowledge that all you are making is money. I believe your career should be worth more than that. At growing companies like Masabi you're given the opportunity to change the mechanisms of the everyday world and produce things that make a real difference to people's lives. It's your chance to create something awesome and pursue a goal that means more than just sales figures or profit margins. It's no coincidence that a friend of mine recently remarked, "Will, you're the only person I know who actually loves their job."
Working at Masabi has been one of the most fantastic, exciting, enriching and engaging opportunities of my life, and I would have never had that chance if I hadn't sought it out for myself. So go out there and ask (us!) for a job! You may be surprised what you find.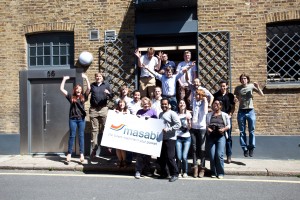 P.S. In case you hadn't noticed:
Calling all developers, testers, and startup job hunters – Masabi are hiring! If you want a job, come down and meet the team at the Silicon Milroundabout startup recruitment event, this Sunday 30th November, at the Truman Brewery on Brick Lane (remember to register in advance). If you can't make that, head over to our careers page now to see the jobs we have on offer, or follow my advice and get in touch with me on will[at]masabi.com.