masabi ceo named as top transport innovator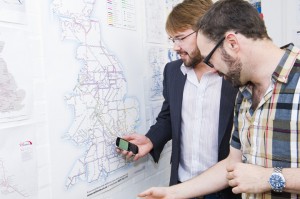 Masabi CEO Ben Whitaker was named by New Transit Magazine as one of the transport industry's most influential innovators in their Power List 2012: Innovators & Pioneers, published on Tuesday 7th February.
The list honours certain individuals across the transport sector who are introducing new ideas from an inventive technological or entrepreneurial standpoint, as well as those whose activity stands out as being beyond the significance of their own specific role within an organisation. Here's an extract from the article on what they had to say about Ben:
"...[T]he efforts of Ben Whitaker, founder and chief executive of Masabi have helped revolutionise the way in which rail tickets are purchased and used via mobile phones. His system is now in use by half the [UK] Train Operating Companies."
Click here to read the full article.
If you are interested in finding out more about the work Masabi has done to revolutionise the transport industry, please contact us or leave a comment below.