Uber launches public transit journey planning for users in Denver, with in-app ticketing coming soon
Denver and New York - January 31, 2019 -- Masabi, the company bringing Software-as-a-Service (SaaS) ticketing and payments to public transport, today announced that its partner the Regional Transportation District (RTD) in Denver will be the first transit agency to benefit from an integrated public transit experience within the Uber app.
Uber riders in Denver will be able to select a new "Transit" option, displayed next to other available transportation options and will then be able to plan their transit journey with real-time information, and step-by-step directions. In addition, Uber and RTD will soon be offering the ability to purchase transit mobile tickets directly in the app, powered by Masabi's Justride mobile ticketing SDK.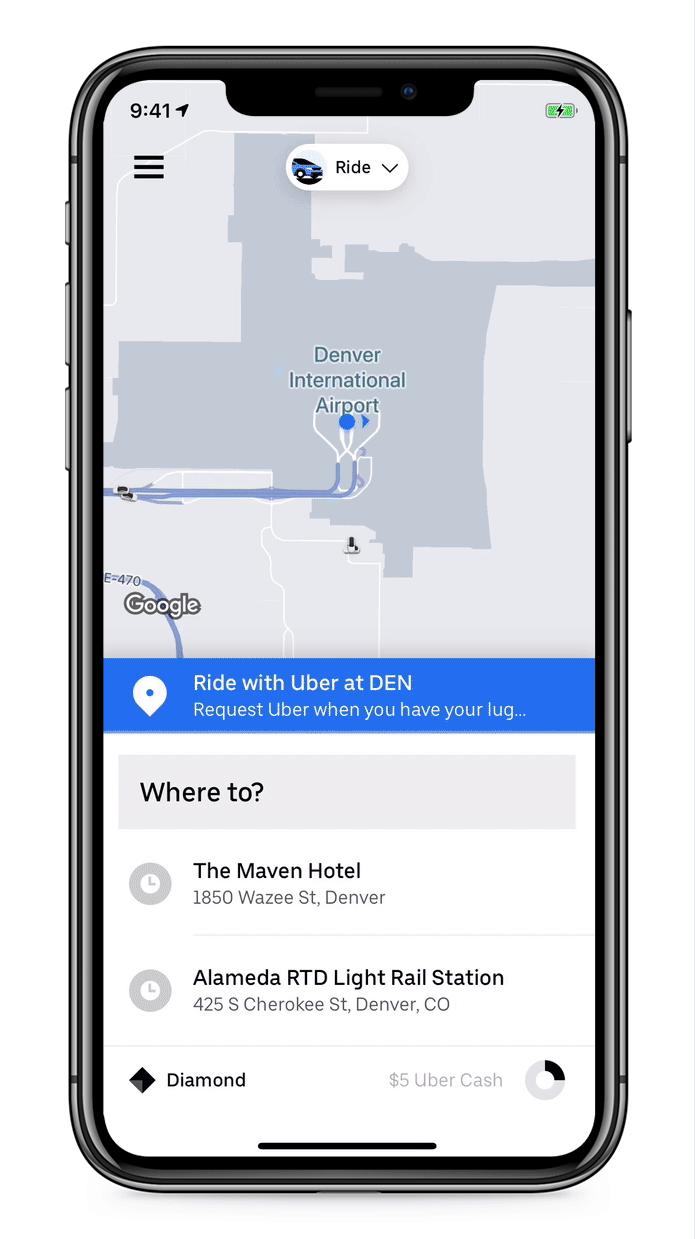 Masabi first launched mobile ticketing services for RTD in the fall of 2017 with the popular RTD Mobile Tickets app and this new functionality will further enhance the rider experience, enabling more seamless and convenient journeys. The Justride SDK allows urban mobility providers, like journey planners and bike and ride sharing services, to integrate mobile ticketing into their applications. Masabi is the global pioneer for transit mobile ticketing, with over 50 clients across 4 continents, from the largest agency in the USA to the smallest bus operator.
This launch will help Uber users to more easily discover and access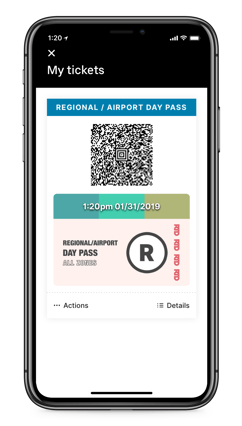 public transit services, while also making multimodal journeys using shared private and public transit options easier and more accessible.
"At Masabi our mission has always been to make it quicker and easier to get around cities using a range of transit options and we're delighted to be working with our partner Uber to deliver our first joint deployment with RTD," said Brian Zanghi, CEO of Masabi. "Uber paved the way for a new paradigm in urban mobility, and we're tremendously excited to power seamless connectivity between Uber's options and public transit, reducing the number of private cars on the road and enabling more on-demand transportation."
Multimodal journeys, combining public transit and private rideshare options, are already a popular choice among riders, with a 2018 Masabi survey finding 35 percent of people with access to public transit combine it with ridesharing on at least an occasional basis. With transit options being more seamlessly connected in the Uber app it will be easier and more convenient for riders in Denver to move away from private car journeys.
To learn more about Masabi's industry-first SDK and other ticketing options go here. Transit agencies interested in Masabi and Uber's joint-solution should contact us.


About Masabi
Masabi provides Software-as-a-Service (SaaS) ticketing and payments to public transport agencies of all sizes around the globe. Whether looking for a mobile ticketing system, want to enable Mobility as a Service (MaaS), or require an account-based full fare collection solution using a contactless bank card, mobile device or smartcard, Justride is the platform for you.

Justride, unifies account-based and pre-pay ticketing into a single configurable solution. Its SaaS architecture, 'Mobile First' approach and Bring Your Own Ticket (BYOT) philosophy, allows transit providers to deliver innovation quickly, delighting passengers and reducing costs, while increasing efficiency and data insights.

Masabi is the category creator for transit mobile ticketing and with over 50 clients across 4 continents the Justride mobility platform is the most widely deployed end-to-end mobile and account-based ticketing solution in operation, serving the largest agency in the USA to the smallest bus operator. It has offices in New York, London, Denver and Cluj and investors include Mastercard and Keolis.