We are Thrilled to share that EZfare, a multi-state mobile ticketing system, featuring 14 transit agencies in partnership with Masabi, the company bringing Fare Payments-as-a-Service to public transit, was named the Innovative Solutions Award Winner for Mobility by METRO Magazine for 2020. Now in its sixth year, the Innovative Solutions Award honors bus operations and their supply partners who have implemented initiatives that helped them save money, run more efficiently, streamline operations, increase safety, improve customer service, increase ridership, and more.
The award was broken down into six categories, Technology, Safety, Passenger Experience, Operations, Clean Tech and Mobility. NEORide, a council of governments dedicated to the development and promotion of regional public transportation services and the creator of EZfare spearheaded this endeavor. As of October 2020, 14 agencies across Ohio, Kentucky and Michigan are now included on the app which is the first tri-state mobile ticketing app in the nation.
Through the EZfare app, which is powered by Masabi's Justride fare payments platform, users can purchase fares on any of the participating agency's networks, anytime, from anywhere. EZfare is also available through multiple partners including Moovit, Transit and Uber.
According to Katherine Conrad, Director of Client Services, "Riders can now download the EZfare app, or located us through our partnerships with Moovit, Transit and Uber and purchase tickets across multiple transit systems in a single location, therefore eliminating the need to wait in line at multiple transit systems or carry cash.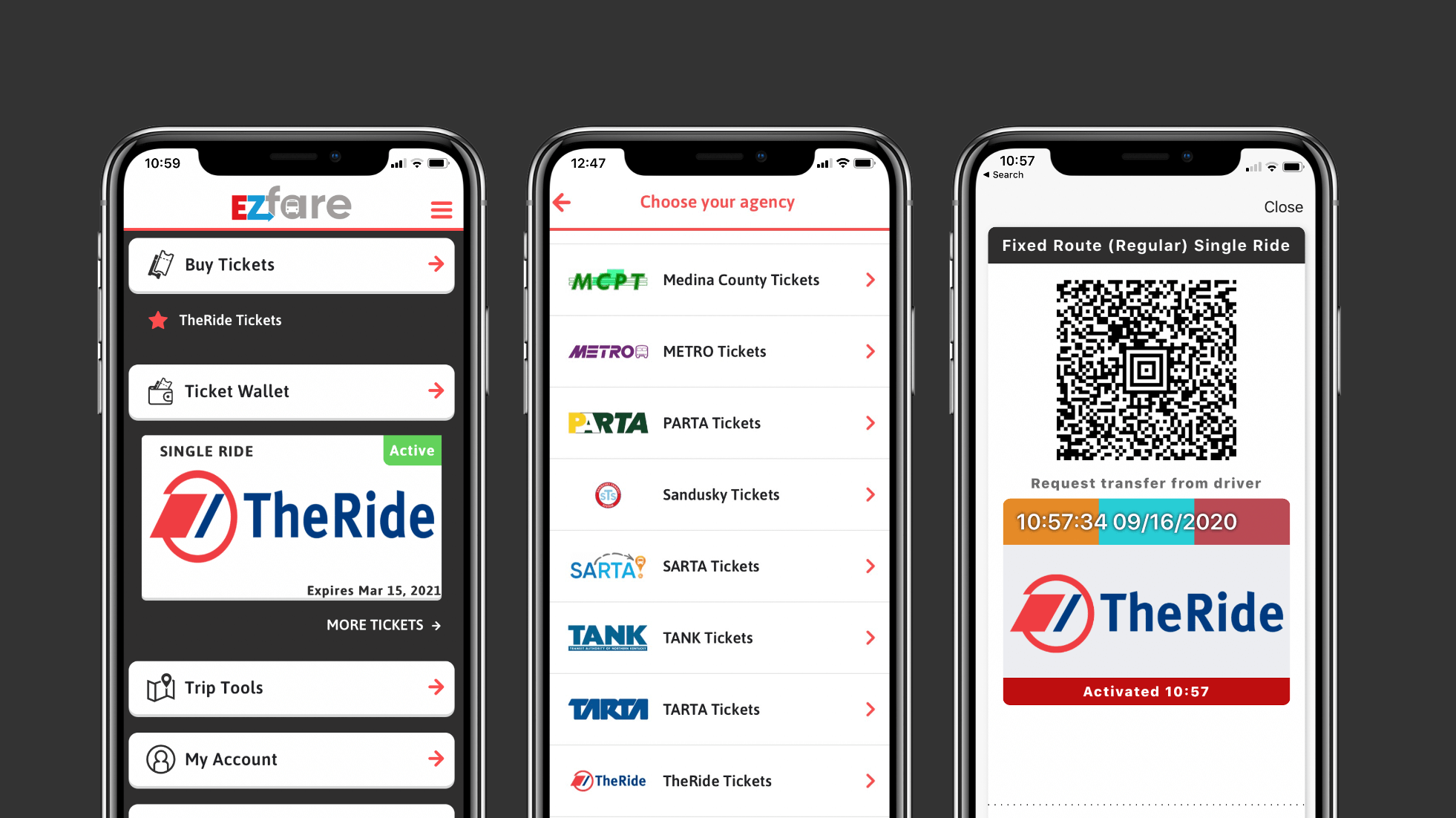 The initial uptake of EZfare has been strong, with the service processing over $1.2 million in fare revenue after launching in late 2019 and helping to facilitate over 640,000 more convenient journeys by the beginning of March 2020. Now with COVID-19, more agencies are utilizing EZfare as an "touchless" mode of payment.
"Every transit involved walked into the project with the intention of building a stronger system together. As a result of that mindset, within a year, we have built a nationally recognized mobile ticketing system that is at the infancy of its potential." says Conrad.
To view the full article published by METRO Magazine click here.