Columbiana CAA-CARTS and Kanawha Valley Regional Transport join EZfare, Powered by NEORide and Masabi, bringing riders an all-in-one option for in-app trip planning, simple fare management, and reduced boarding times
Masabi and NEORide announced the latest expansion of EZfare, the leading fare payment platform now used by 16 transit agencies across Ohio, Michigan, Kentucky, and now West Virginia. Today EZfare has announced:
Ohio's Community Action Agency (CAA) of Columbiana County and its on-demand transportation service Community Action Rural Transit System (CARTS) has launched a new mobile ticketing solution joining EZfare. This will allow CAA-CARTS riders to schedule and pay for travel using the app and web portal.
In West Virginia, Kanawha Valley Regional Transit Transportation Authority (KRT) has agreed to join EZfare, making them the 16th agency in the largest regional payments system in the US, and expanding its reach to 4 states. Once deployed, KRT riders will be able to buy passes in the EZfare app and then realize the benefits for its riders.
These two agencies have joined 14 others across Michigan, Ohio and Kentucky that already sell tickets on the EZfare regional fare payment system, powered by Fare Payments-as-a-Service provider, Masabi. All are also members of NEORide, a council of governments comprising 20 transit systems dedicated to developing and promoting regional public transportation services. With the addition of CAA-CARTS and KRT, EZfare has become a quad-state mobile ticketing platform and the largest of its kind in the United States.
Available as a free download from both the App Store and Google Play, the EZfare app enables customers to purchase fares anytime, anywhere and travel to their destination with just a few taps of their smartphone.
"We are excited about the continued expansion of NEORide and its EZfare. By bringing agencies of all sizes together we are able to work cooperatively to bring affordable passenger services to transportation riders across the Mid-West. By expanding payment services, NEORide agencies can continue to provide reliable, easy-to-use and safe access to transportation for those who need it most" commented Katherine Conrad, Director at NEORide.
"In just three years, EZfare has totally changed the conversation around approaches to fare collection, delivering cutting-edge innovations that set a new benchmark for regional cooperation by transit agencies of all sizes," said Brian Zanghi, CEO at Masabi. "The continued expansion in both its scale and scope is testimony to this approach, seamlessly incorporating new technologies and connecting ever more communities. We're excited to be involved in this ground-breaking project and pleased to bring the benefits of cashless technology to riders across multiple agencies in a single solution."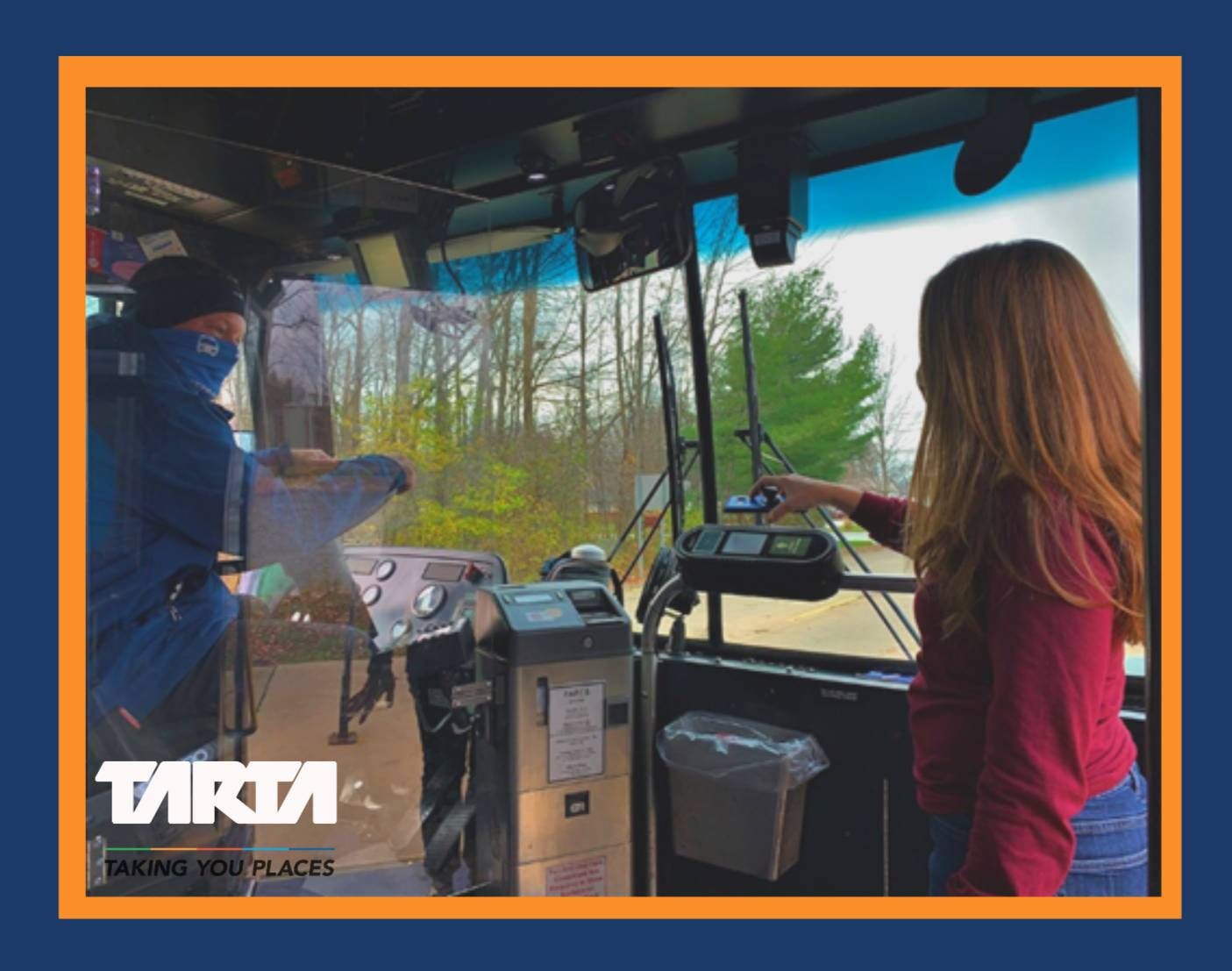 In other EZfare news, TARTA, the transit agency serving the communities of Maumee, Ottawa Hills, Rossford, Sylvania, Sylvania Township, Toledo, and Waterville, Ohio, has brought back fares for the first time in 2 years after COVID - and riders can use the EZfare app to buy tickets and rider TARTA. Riders can choose to purchase daily, weekly or monthly passes through the app. Riders can also add cash to their EZfare accounts at participating retail locations through the VanillaDirect network. TARTA will continue to improve rider experience by installing validators provided by Masabi across their fleet of 117 buses, meaning that riders no longer have to show their ticket on their phone to the bus driver and will simply be able to scan their tickets in the EZfare app using the onboard validator. The installation of the validators paves the way for TARTA to deploy ABT in EZfare in the future.
Other news from Masabi: