On Friday the 12th of February 2016 the Mayor of Amsterdam Eberhard van der Laan announced that cash payments on the bus will no longer be possible by the end of the year.

The reason, armed attacks on bus drivers carrying cash.

The decision was made after several violent robberies of bus drivers, including a criminal who used a shotgun in an Amsterdam Noord incident.

These attacks caused bus drivers in Amsterdam-Noord to go on strike and the authority that manages public transport in Amsterdam immediately ended sales of adult and children's day passes on all buses to cut the amount of cash in operation, with others expected to quickly follow-suit.
This is certainly not purely a Dutch problem. London's buses went cash-free in 2014 and bus fares disappeared several years before that in Stockholm because bus drivers were getting attacked for their fares.
As a result, Stockholm banned cash on public transport after public transport unions declared that cash handling had become a "work environment problem".

So how did Stockholm and other Swedish cities solve the issue of accessibility of tickets without cash on board buses?
Mobile ticketing.

Purchasing in cash on board buses is designed to satisfy the last-minute user who either hasn't been able to find ticket retailing facilities elsewhere, or doesn't want to travel to find them.

By allowing passengers to purchase on their mobile, and then use their mobile as their ticket, those wishing to catch the bus always have a simple way to pay, right up until they get on-board.

The reason to move away from cash fares to mobile ticketing is not limited to robbery though. As soon as a bus is not moving it effectively becomes a shop selling tickets, delaying people getting on-board as well as the passengers already on the bus. Then there is the cost of cash handling which can be significant.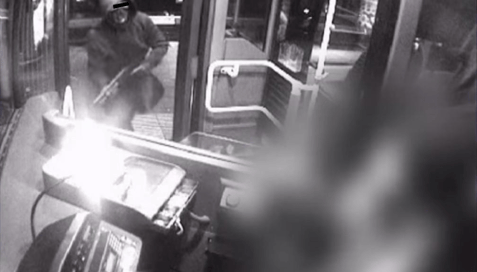 By removing cash, you effectively end bus robbery while at the same time reducing dwell times at each stop, improving services for all. A win/win for the Netherlands and for bus operators globally.

Introducing mobile ticketing can be a quick and cost effective way of enabling bus companies to move away from cash and implement a buy before you board ticketing operation.

According to statistics, smartphone penetration in the Netherlands in 2015 was at 76%. Because of the ubiquitous nature of the mobile phone you are able to implement a ticketing solution quickly and without the need for expensive hardware, proprietary physical tickets or complex back-end system.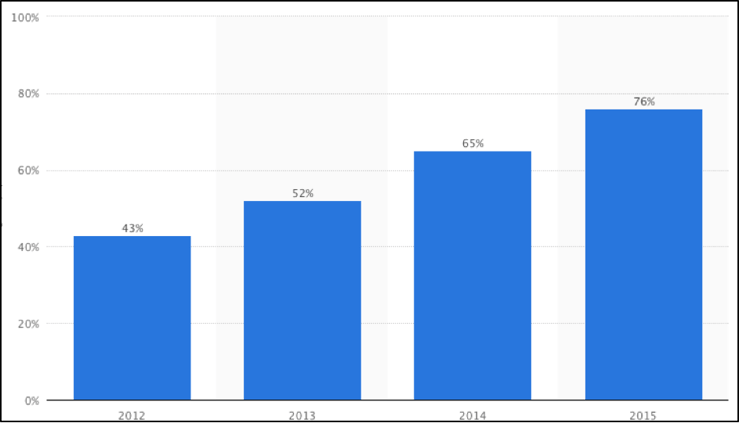 (Percentage of people who use a smartphone in the Netherlands from 2012 to 2015. Source: http://www.statista.com/statistics/488353/smartphone-penetration-netherlands/)
Many operators in The Netherlands are already looking to roll-out mobile ticketing. Want to learn more about mobile ticketing? We suggest:
Alternativly, If you would like to speak to a member of the team about mobile ticketing and the benefits for bus companies, drivers and passengers please get in contact with us.