Justride SDK Integration allows Jorudan users to access transport tickets for the Syoei Express Bus Company within leading trip planning app, for seamless journeys
London and Tokyo – July 2nd 2019. Masabi, the company bringing Software-as-a-Service (SaaS) ticketing and payments to public transport and Jorudan, Japan's leading trip planning service, today announced that they have launched mobile ticketing within the Jorudan app. More than 10 million users throughout Japan are now able to plan their journey, book their seats and buy Syoei Express Bus tickets directly from Jorudan's Norikae Annai app and then use their phone to ride bus services. Jorudan will also be adding ticketing for further transport operators in the coming months.
The Syoei Express Bus Company provides services between Tokyo (Tokyo, Shinjuku, Ikebukuro), and Nagano (including Karuizawa). Jorudan uses the Justride External Orders API to send ticket and reservation information within the Norikae Annai app to Masabi's Justride SDK which delivers visual and barcode tickets to passengers through a secure digital wallet.
With this launch, ticketing in Jorudan's Norikae Annai app, through Masabi's Justride SDK, is now available to transport authorities and operators of all sizes and delivers a truly integrated passenger journey experience for all modes of transport. This new service allows transport providers to rapidly turn on mobile ticketing, delivering a complete best-of-breed solution, including journey planning, real-time vehicle information and ticketing, to an already established user-base enabling practical Mobility-as-a-Service (MaaS).
"The mission for us at Jorudan has always been to make it easy for people to plan and search routes, fares and schedules across all modes of transportation," said Toshikazu Sato, CEO, Jorudan. "By integrating Masabi's Justride into our Norikae Annai app, we're now also making it easier for passengers to purchase and receive tickets directly on their phone, and even choose their own seat, without having to queue at a kiosk or manually print a ticket."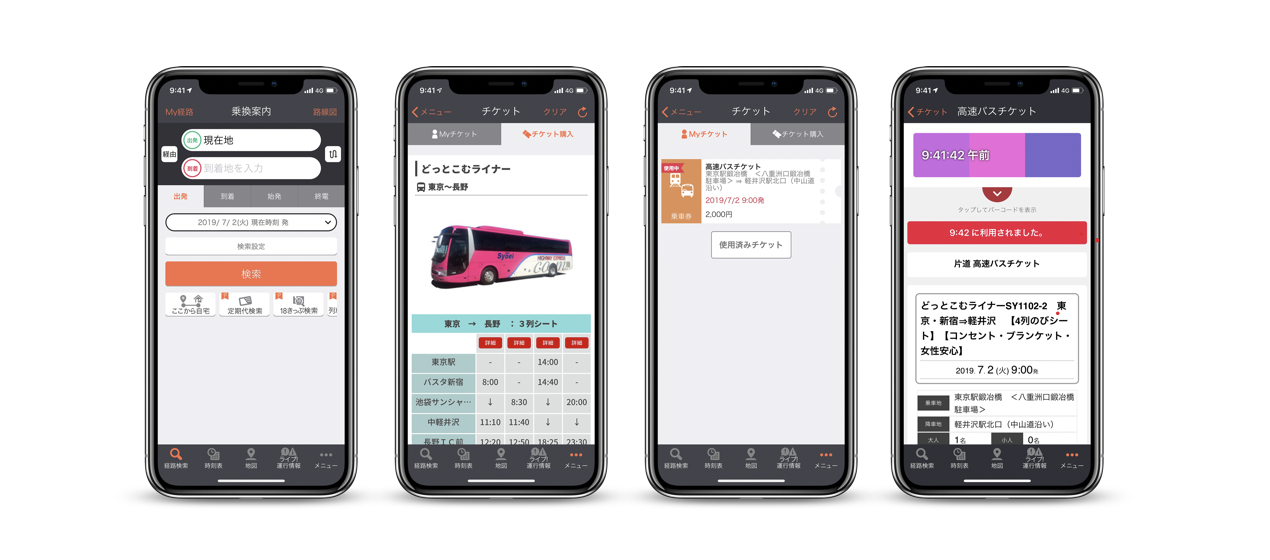 "At Masabi, our vision has always been to make it easier for people to get around cities using a bus, train, tram or ferry, all over the world." said Brian Zanghi, CEO, Masabi. "We are extremely excited to expand our ticketing offering to Japan and to be integrated into the country's leading journey planning app. Together we are offering a truly best-of-breed service to transport operators and passengers and helping to enable Mobility-as-a-Service."
Masabi's Justride SDK is the first and only mobile ticketing SDK for public transport. It allows 3rd party applications to request fare types, make payments, and deliver visual and barcode mobile tickets to passengers through a secure ticket wallet. A number of partners world-wide have integrated the SDK to sell tickets via existing apps or to launch new services, these include; Uber, Transit, Gertek and Kisio/Keolis.
Jorudan's Norikae Annai journey planning app is available to download from Google Play and the App Store.
MEDIA CONTACTS
James Gooch, Head of Marketing, james.gooch@masabi.com, +44 (0)207 089 8893
About Masabi: Masabi is bringing Software-as-a-Service (SaaS) ticketing and payments to public transit agencies of all sizes around the globe. Through our fare collection platform, Justride, agencies can sign up to mobile ticketing services, enable Mobility as a Service (MaaS), or deploy an account-based full fare collection solution using contactless bank cards, mobile devices and smartcards. Masabi is the category creator for transit mobile ticketing. With over 60 clients across four continents, the Justride Mobility Platform is the most widely deployed end-to-end mobile and account-based ticketing solution in operation, serving the largest transit agency in the US to local bus operators. Masabi has offices in New York, London, Denver and Cluj, and investors include Mastercard and Keolis. For more information, visit www.masabi.com.
About Jorudan: Jorudan, founded in December 1979, aims to become the "number one travel tech company" by providing a broad selection of products from journey planning based software to mobile content, travel agency services and gaming. Jorudan's core service, the Norikae Annai (Transit Route Search) app, has more than 30 million downloads and supports countless passengers with transportation. In July 2018, Jorudan established "J MaaS" and are seeking joint participation from various companies and organisations interested in enabling MaaS.