Daily bus passes now available in Jorudan's trip planning apps for journeys between Kojima, Shimotsui and Washuzan
London, UK and Tokyo, Japan 4 November 2020 – Masabi, the company bringing Fare Payments as-a-Service to public transit and Jorudan, Japan's leading trip planning service, today announced that they have launched in-app mobile ticketing for Shimotsui Dentetsu in the Okayama Prefecture, focused on helping locals and visitors travel around the area. Passengers can now purchase Shimotsui Loop Bus Tokohai 1-day tickets for bus travel between Kojima, Shimotsui, and Washuzan via the Japan Transit Planner and Norikae Annai apps, available in both English and Japanese, helping place public transport at the centre of the MaaS movement in and around the Okayama Prefecture.
The service is operated by Shimotsui Dentetsu and circulates in the Kojima, Shimotsui, and Washuzan areas, providing a popular and well-served commuting, hospital, shopping, and sightseeing route.
This is the latest Japanese launch following on from the partnership signed between Jorudan and Masabi in 2019, and takes the total number of deployments across the country to 13. Jorudan has integrated the Justride mobile ticketing SDK into its market-leading MaaS apps, meaning once an operator signs up to the service, tickets can be made available in the Jorudan's Japan Transit Planner and Norikae Annai applications.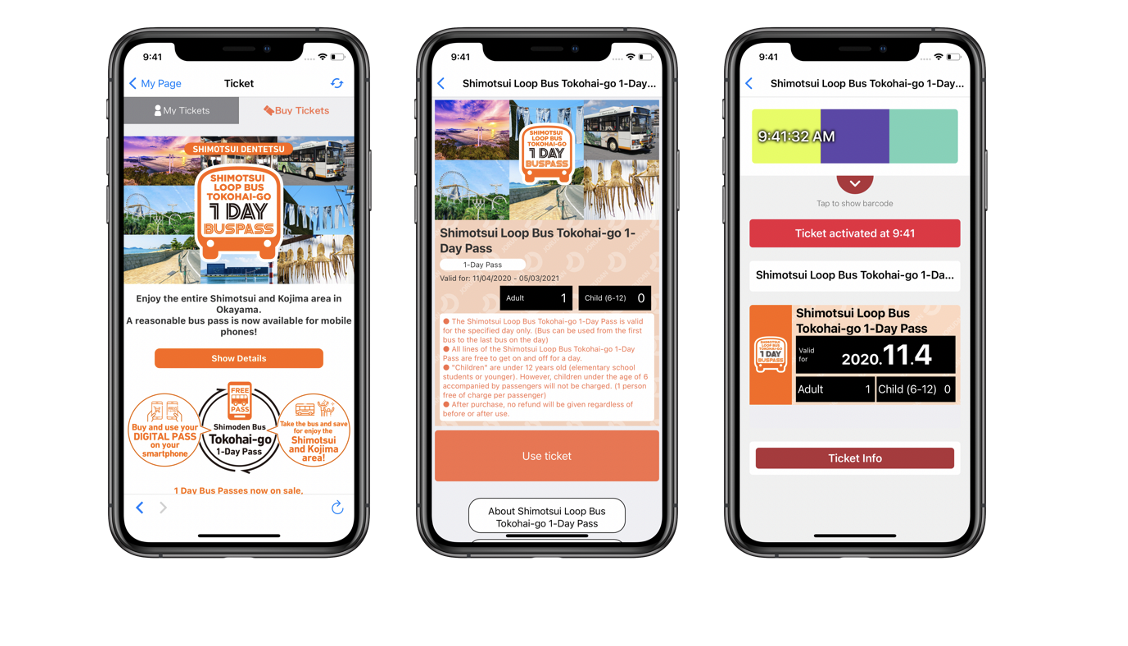 "Since the onset of COVID-19, the progress we have been making in our partnership with Jorudan has become even more critical, and we have been very happy with the results of our alliance in the Japanese market so far," said Brian Zanghi, CEO of Masabi. "Deployments like this link communities safely and conveniently and lay the foundations for wider national projects to follow. We are delighted to be launching this service to help locals and visitors alike travel around Okayama."
"Our work with Masabi is concentrated on creating an easy, convenient and safe travel environment, whether you use these services every day or are just visiting Japan," said Toshikazu Sato, CEO of Jorudan. "We are enabling people not only to plan their journeys, but also to buy their transport ticket and safely navigate the local area without the need to interact with anything but their smartphone device. We are delighted with the progress our partnership with Masabi has made so far and are excited to deliver this technology to more areas across Japan."
Jorudan's Japan Transit Planner and Norikae Annai journey-planning apps are available to download from Google Play and the App Store.
If you would like to learn more please get in contact.