OK, let's face it, outside of the fare payments industry the Transport Ticketing Global Awards are not that huge. But, what makes them the Oscars of the transport ticketing industry, is the fact that nowhere else in the world do you get projects and solutions coming face-to-face to be recognised in front of the whole industry and decided upon by a panel of high calibre and independent industry professionals.
That's why we are beyond thrilled that Masabi and our Justride platform, which is leading the movement away from bespoke AFC system by enabling agencies to move to a Fare Payments-as-a-Service model, was recognised with THREE Transport Ticketing Global Awards.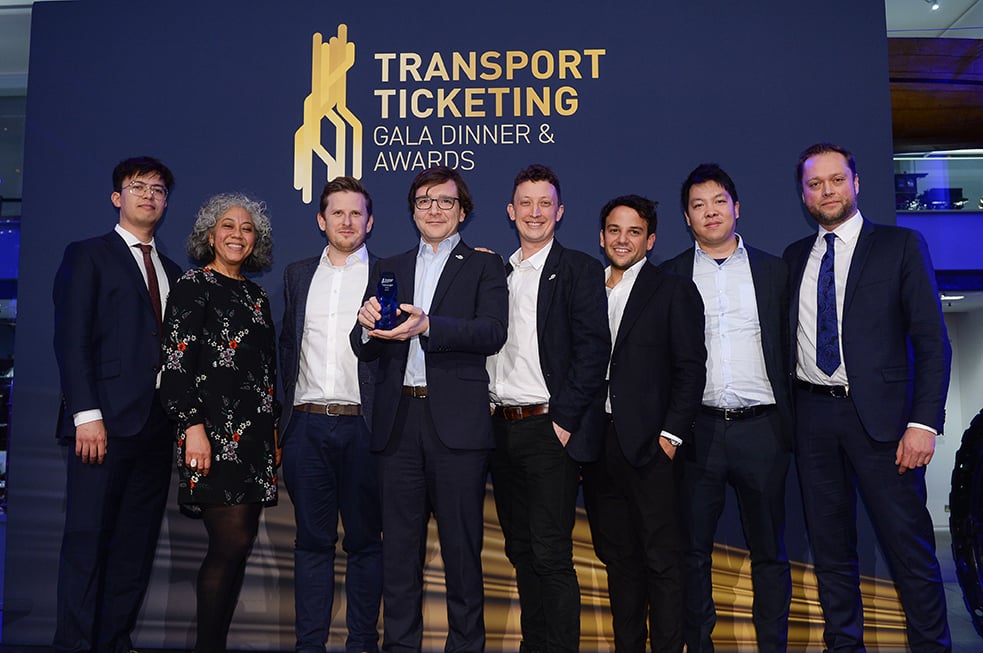 Award 1: Ticketing Technology of the Year, Masabi's Justride
In the mostly hotly contested and prestigious category of the evening and with entries from fourteen companies and systems around the globe, Justride was recognised as Ticketing Technology of the Year 2020 for "Practical MaaS: The Justride SDK". This is the second time in consecutive years that Masabi's Justride has won the most prestigious award in the transport ticketing industry.
Designed to integrate operators' ticketing into MaaS offerings for passengers, Masabi's Justride SDK powered some of 2019's most ground-breaking deployments, including; Denver RTD's successful integration of ticketing into Uber and Transit. Within two months, Uber trips to transit stops increased by 11.6%. Since launch, ticket sales through all the mobile channels in Denver (including the city branded app supplied by Masabi) have increased by an impressive 45% (from April-December).

Elsewhere, Masabi and Transit launched mobile ticketing in St Catharines, Canada, achieving an impressive 9% adoption after just three months, and for thirteen agencies across Ohio and Kentucky as part of the EZfare solution. Masabi also partnered with Jorudan, Japan's leading public transport journey planner and MaaS provider, to power an express bus services in Tokyo, as well as deployments for bus services in Toyota City and Oita City in Japan.
Masabi's Justride SDK offers a simple, quick and cost-effective way to improve the accessibility and discoverability of public transport, making it easier and more convenient for transport agencies and operators to enable MaaS.
And the best thing…
No upfront costs and the service operates on a percentage of ticket sales model, without the need for transport agencies to offer discounts or implement new business models.
We would also like to congratulate LittlePay and it's partners for receiving the Highly Commended Award in the same category.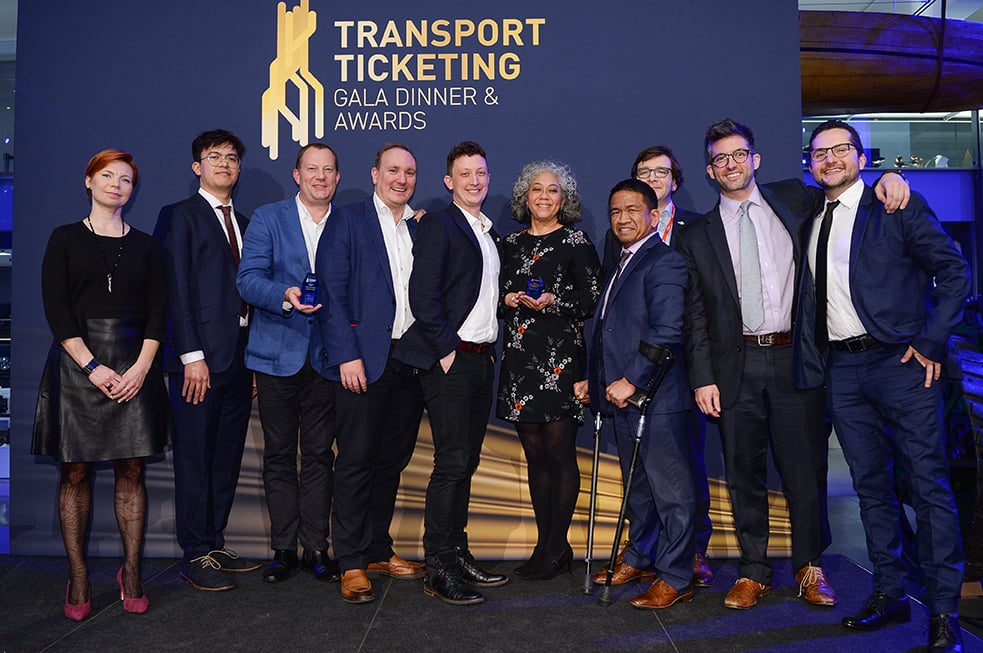 Award 2: Smart City 2020, Uber, Denver RTD & Masabi - Highly Commended
In May 2019 Denver became the world's first city to enable riders to purchase transit tickets and ride public transit seamlessly through the Uber app.
Using Masabi's Justride SDK, RTD could quickly and easily integrate its transit options into the Uber app, requiring no custom development and no additional contracts or costs for the transit agency.
By making public transit tickets available using the Justride SDK in the Uber app, Masabi is helping to solve the first/last mile conundrum by closely integrating public transit journeys together with other modes of transportation, transforming the discoverability, accessibility and seamlessness of multi-modal journeys.
A Huge amount of credit for this award has to go to Tonya Anderson, and the forward thinking teams at RTD, as well as the great people we work with at the Transit team at Uber.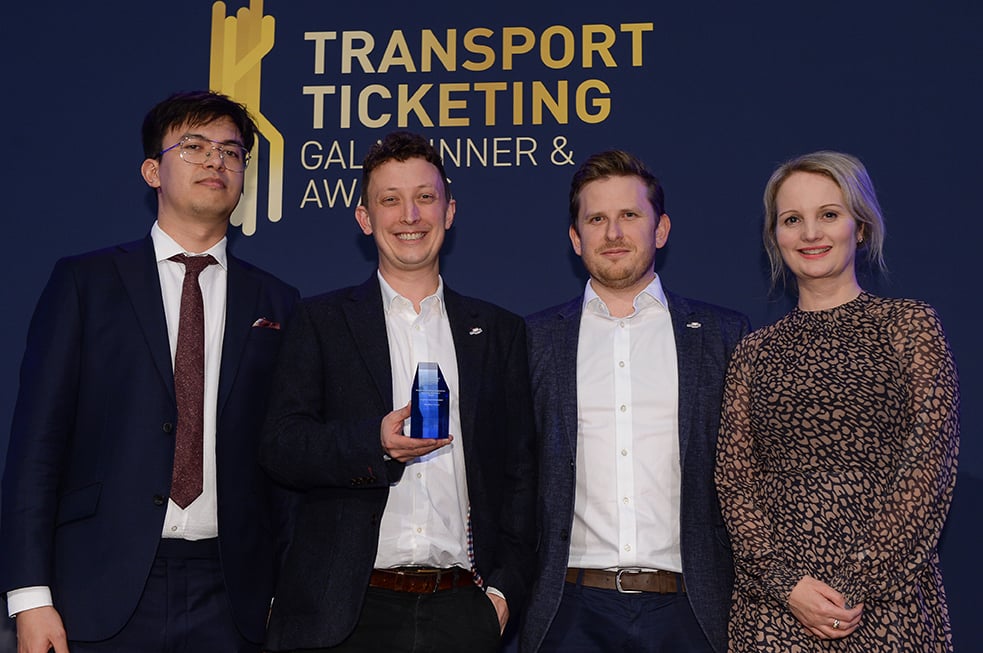 Award 3: Most Innovative Customer Serving Operator 2020, Big Bus Tours and Masabi - Highly Commended
Masabi was presented with its final award for its work with Big Bus Tours (BBT). Instead of vouchers manually redeemed for physical tickets, BBT can now offer barcode-based tickets, enabling passengers to board immediately. No more waiting in line, redeeming vouchers or fumbling around in pockets to find print-outs of vouchers!
Transport Ticketing Global Awards
We're extremely delighted to share that Masabi's Justride platform is the most awarded Fare Payments platform in the world…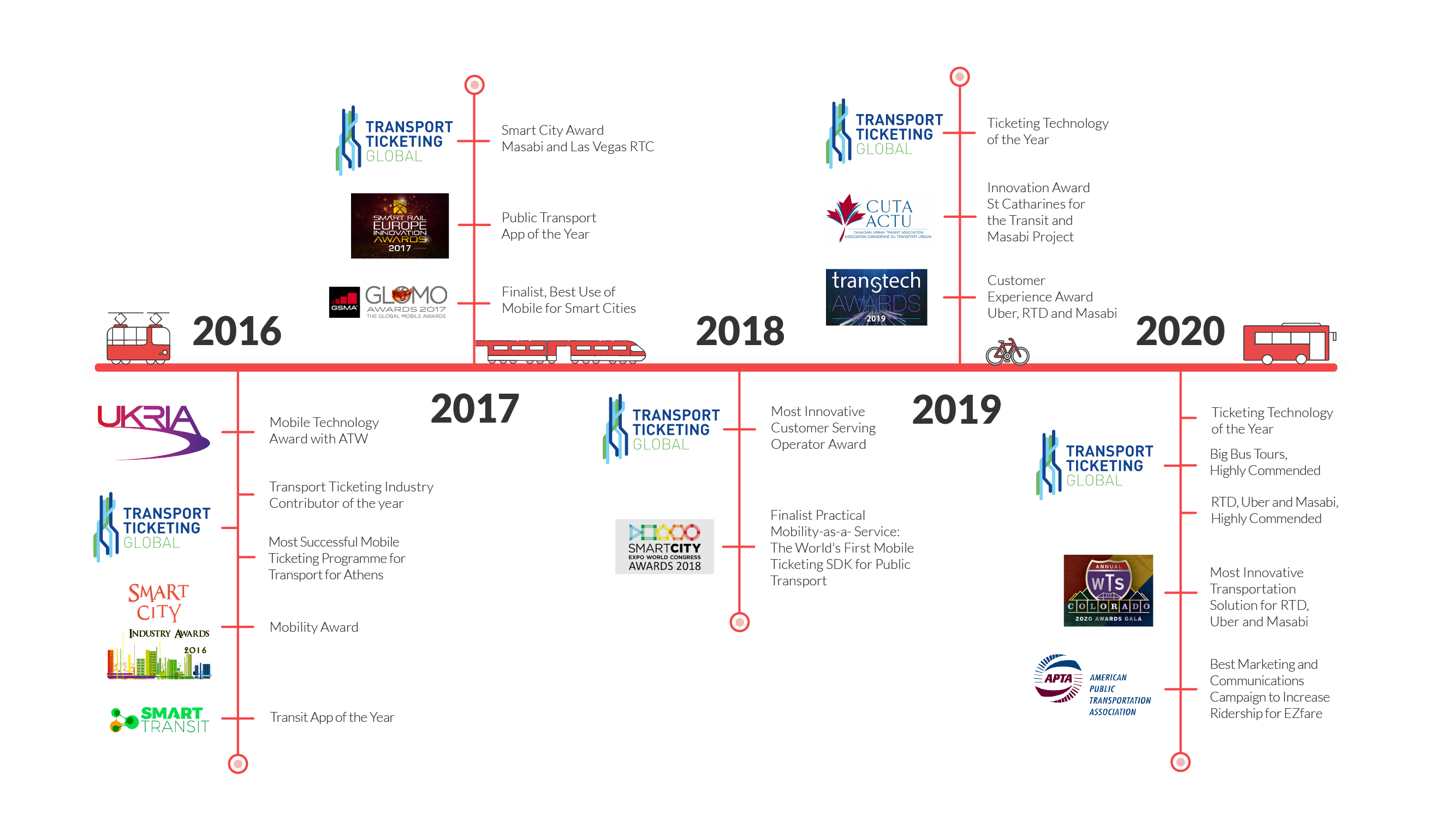 The Judges
Andrew Anderson, Head of Transformation Portfolio: Payments, Transport for London
Andrew Anderson has worked in public transport and ticketing systems for over 25 years. Starting as Stagecoach Group's very first graduate trainee, he has worked for both operators and suppliers before joining Transport for London in 2003. Andrew was been a key member of TfL's Future Ticketing Project which delivered contactless payment acceptance, with accountability for the business and customer requirements and stakeholder management and more recently has been responsible for sponsoring a range of projects in the ticketing and payments environment including the ticketing changes to enable Night Tube, and most recently delivery of the TfL Oyster app.
Ralph Gambetta, General Secretary, Calypso Network Association
Ralph Gambetta, Managing Director of Temco GmbH, has a management and a politics background with PhD as well as a strong involvement into the transportation sector.
Jeremy Meal, Delivery Director – Fares and Smart Ticketing Projects, Independent Fares and Ticketing Consultant
Jeremy has extensive leadership experience implementing fares and smart ticketing systems, balancing the needs of improving passengers' experiences, with commercial and social objectives of Operators and Government/Local Authorities.
John Elliot, Head of Transit Practice, Consult Hyperion
John is a leading authority on the design and implementation of open payments systems in public transport, using payment cards as a token for travel and an information security expert. He leads Consult Hyperion's Transit Practice and brings to the project team significant insight into the information security risks associated with Account Based Ticketing and Open Loop Transit Payment services, including compliance with the relevant PCI standards.
Louise Coward, Insight Manager, Transport Focus
Louise has worked in research and insight for more than fifteen years and for Transport Focus for the last five years. From 2012 to 2016 she managed the joint DfT and Transport Focus programme, which made sure that passengers' views on smart ticketing were understood and taken forward in plans for the future.
Andrew Earle, Event Manager, Transport Ticketing
Andrew has worked in the events industry for the last 5 years. In that time, he has moved up through marketing roles and is now the Event Manager of the Payments Conferences Portfolio, which includes Transport Ticketing Global and PayExpo.