And the TRANStech Traveller Experience award goes to… Masabi, Uber and RTD, for enabling ticketing for RTD services in Denver through the Uber app.
In a lunchtime ceremony held on the 1st of November at the Royal Lancaster Hotel, the great and the good of the transport industry gathered for one of the highlights of the UK calendar. In this blog post we shed light on this award-winning project and the work RTD, Uber and Masabi have been doing in Denver to connect Uber riders to local rail and bus services, helping to improve the passenger experience while providing more integrated mobility options.
RTD in Denver serves 3 million residents, providing over 100 million trips annually across bus, light rail, commuter rail, shuttle and paratransit services. People want the freedom to select the best route for them – whether that is determined by price, travel time, convenience, or even that day's weather. Bringing together RTD and Uber, Masabi has helped to solve this hurdle for both the agency and passengers, combining public transport with the leading ride-hailing app and helping to facilitate a seamless in-app public transport ticketing experience.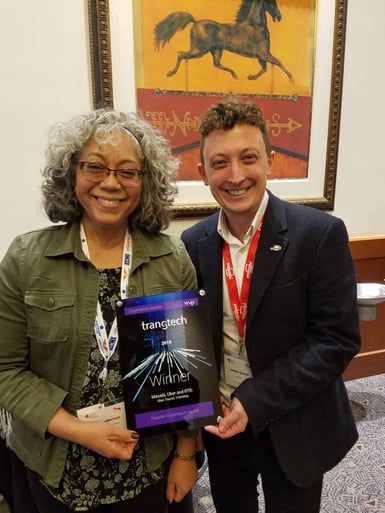 In May 2019 Denver became the world's first city to enable passengers to purchase public transport tickets and ride public transport seamlessly through the Uber app. The project uses the Justride SDK, the world's first mobile ticketing Software Development Kit for public transport. It allows urban mobility providers, like journey planners, bike and ride sharing services, to integrate Masabi's market leading mobile ticketing platform into their applications, connecting services together for a seamless user experience. Using Masabi's Justride SDK, RTD could quickly and easily integrate its transit options into the Uber app, requiring no additional contracts or costs for the Transit Agency beyond the usual fee for a mobile ticket.
This new service makes public transit tickets easier to access, improves digital reach to established urban mobility user bases, increases convenience for passengers and attracts more people to ride public transit.
Since its launch of Uber Transit, Uber trips in Denver starting and/or ending at a transit station are up 11.6 percent and RTD tickets sold via the Uber app have increased each week hitting close to 30,000 tickets by the end of November (Full roll out occurred at the end of May).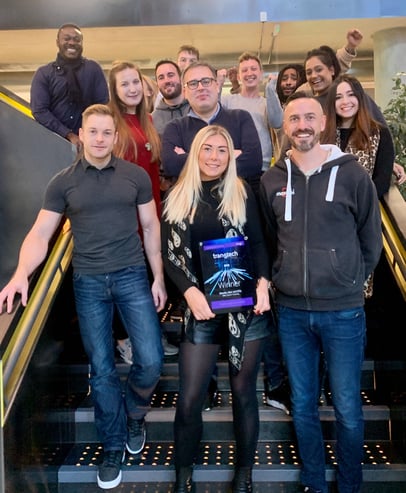 Before launching ticketing in the Uber application Masabi ran the popular mobile ticketing service for RTD. Since launching in May, the overall volume of ticket sales through all mobile channels in Denver has increased by a staggering 39.2%.
About the TRANStech Awards:
The TRANStech Awards have been established to recognise the imagination and innovation by those using technology to improve our transport system. The awards reward excellence and achievement in established and emerging areas of mobility and transport while also celebrating positive impacts on people, the environment and our social fabric. For more information about the awards and the winners please visit: http://landor.co.uk/transtech/thewinners.php
The award winners were decided upon by an independent panel of transit professionals from across the UK. More details can be found here.