RTD is expanding the offerings on its Mobile Tickets app with the addition of two new types of products for purchase: three-hour and monthly passes. These products – available alongside day passes, introduced on mobile ticketing last year – offer further convenient, accessible choices for riders to pay their fare, bypass waiting in line and be on their way.
Three-hour passes enable travel for up to three hours in any direction within the fare category for which the rider has paid (e.g., Local, Regional). This pass replaces the one-way cash fare with transfer.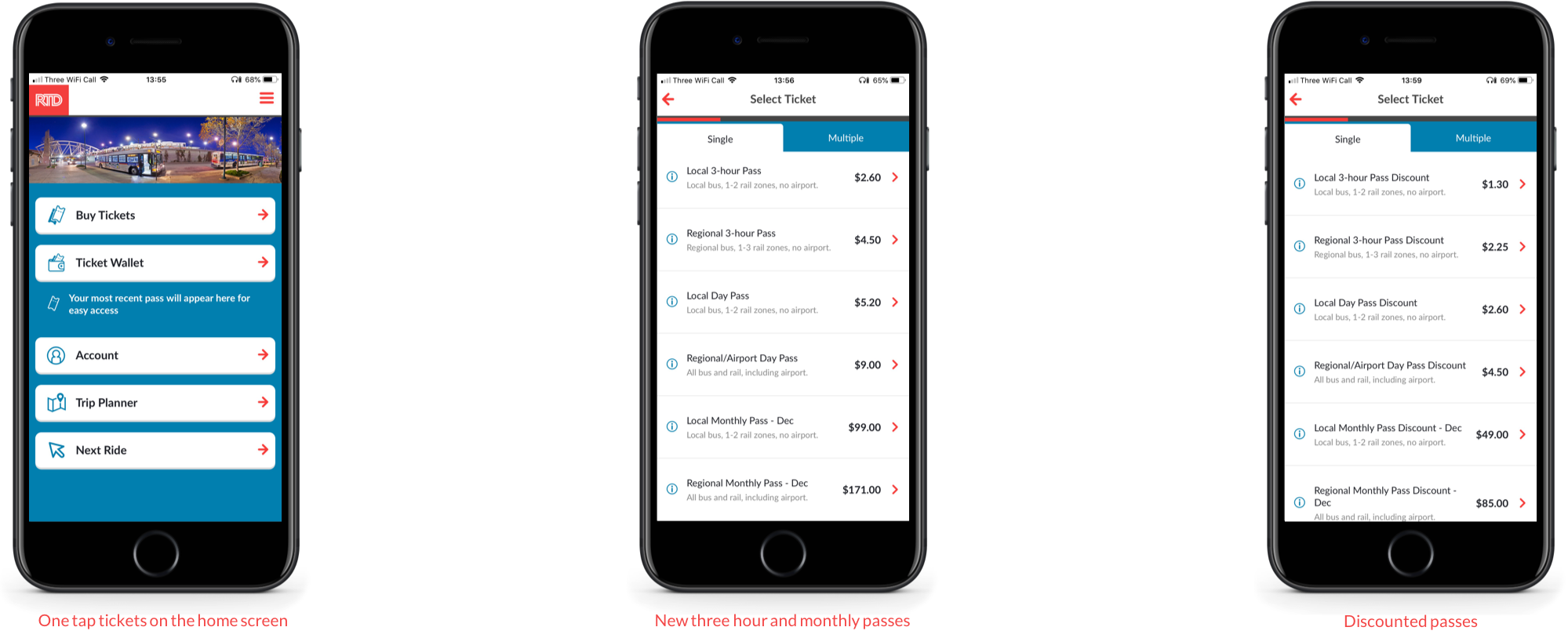 "RTD is dedicated to meeting our patrons' needs with the latest in transit technologies, and the Mobile Tickets app truly is an unmatched option for customers on the go," CEO and General Manager Dave Genova said. "The new ticket options will be added tomorrow to the home screen of the Mobile Tickets app with the latest app release, which also introduces one-tap access to purchased tickets."
Day passes, three-hour passes and monthly passes all will be available through Mobile Tickets with full-fare and 50 percent discount options, the latter available to riders 65 and older; individuals with disabilities; Medicare recipients; and elementary, middle and high school students between 6 and 19 years old. To purchase the new products, customers must install the latest version of the app.
To pay fare using mobile ticketing, customers must visit the App Store on their Apple or Android smartphone and download the RTD Mobile Tickets app. From there, they can purchase a pass with a credit card, activate it within the app before boarding a bus or train, and display a valid ticket on their smartphone for operators and fare inspectors.