RTD is the innovative transit agency serving Denver's 3 million residents with a ridership of over 100 million annually across bus, light rail, commuter rail, shuttle and paratransit services. However, for many would be passengers, it is the first and last mile of their trip that's the deciding factor in whether they choose to leave their cars at home and take public transit options.
Some people are lucky, they live near a bus stop or rail station and can simply jump on the bus or train and ride.
Others, are not.
So, how do transit agencies assist in helping make it easy and convenient for people to use their services?
This is where Mobility as a Service fits in.
Mobility as a Service (or MaaS) is not a product, it is the movement towards connected journeys, from A to B, without having to use a private car. By seamlessly linking together public transit with private services, such as ride sharing, bike sharing and scooter services, MaaS is designed to offer convenient full first/last mile journeys for everyone. The idea being - if you can connect all the shared options and make the planning and paying aspects convenient, you can get more people to ride, helping to reduce congestion and pollution. Yeah, I know - nice idea!
In order to do this you need to give people the freedom to select the best route for them – whether that is determined by price, travel time, convenience, or even that day's weather and then connect as many mobility options with seamless payment.
This does not need to be done in one go, but can be done over time focusing on the highest priorities in terms of needs and outcomes.
Bringing together RTD, Uber and Transit, Masabi has helped remove this hurdle for both the agency and passengers, helping combine public and private transit into seamless in-app experiences.
What happened in Denver?
In May 2019 Denver became the world's first city to enable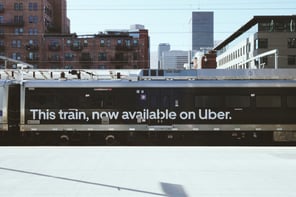 riders to purchase transit tickets and ride public transit seamlessly through the Uber app.
Using Masabi's Justride SDK, RTD could quickly and easily integrate its transit passes into the Uber app, requiring no custom development and no additional contracts or costs for the transit agency (Ta-da!).
At Masabi we call this Practical MaaS, as the service can be turned on quickly and there is no need for subscriptions, discounts from the agency, or new business models.
By making public transit tickets available using the Justride SDK in the Uber app, Masabi is helping to solve the first/last mile conundrum for RTD by closely integrating public transit journeys together with other modes of transportation, transforming the discoverability, accessibility and seamlessness of multi-modal journeys.
But that is not all, we did the same with the Transit app in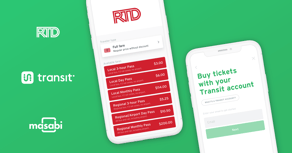 September 2019. InTransit, you can now plan your journey, hop on a bus, train and access private mobility services in Denver, making it easier for the more than 35,000 people who use Transit every month across the Denver metro area, to purchase and activate Regional Transportation District (RTD) passes.


So, how did the project go?
This new service makes public transit tickets easier to access, improves digital reach to established urban mobility user bases, increases convenience for riders and attracts more people to use public transit.
Since its launch, Uber trips in Denver starting and/or ending at a transit station were up 11.6 percent by July 2019, and RTD tickets sold on Uber Transit have increased each week exceeding 40,000 after a few months (full roll out occurred at the end of June).
In fact, transit ticketing in Denver continues to grow, with over 60 percent of local riders who have purchased a transit pass in Uber returning to purchase another within a month.
While in Transit, ticket sales have seen double digit growth month-on-month and adoption shows no sign of slowing down.


Don't these new deployments sit alongside the existing agency branded mobile ticketing app?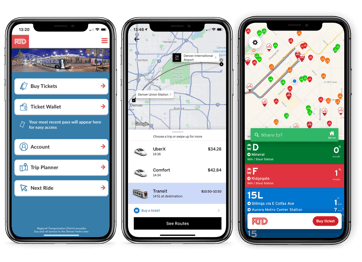 Yes they do and the impact on the agency branded app is super interesting!
Since the launch of ticketing in the Uber application in May, the overall volume of ticket sales through all mobile channels (including the agency branded 'RTD Mobile Tickets' application, also supplied by Masabi) has increased by a staggering 45% (April-December).
In fact, when comparing December 2018 to 2019 there was a 110% increase in mobile ticket sales, with the agency branded app seeing more than a 30% increase.
It's still early in the development of these new services in Denver, but so far so good. In fact, leaving your car at home and travelling in Denver has never been so easy.
Placing Public Transport at the Center of Mobility as a Service (MaaS)
This eBook provides a comprehensive guide to the three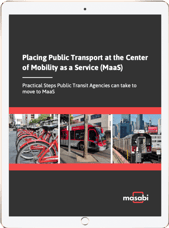 different approaches to MaaS available today and gives practical steps public transit agencies can take to move to MaaS.
Click here to download the eBook.