On Wednesday the 5th of April at the prestigious SmartRail Innovation Awards during SmartRail Europe in Amsterdam, Masabi's JustRide Mobile Ticketing Platform was named Public Transport App of the Year 2017.

The award category was set up to reflect the fact that Apps have quickly become an important and integral part of passenger communication, convenience and engagement for most transit agencies around the globe. To reflect this the SmartRail Innovation Awards launched a search for the best app currently on offer to transit passengers in Europe.
A panel of transit professionals assessed each of the shortlisted entries. The panel was made up of:
Ian Wright, Head of Insight, Transport Focus
Armand Toubol, Vice President, New Opera
Dr. Raphael Pfaff, Chair of Rail Engineering, FH Aachen University of Applied Sciences
Rafael Cuesta, Head of Innovation, Transport for Greater Manchester
Nina Gaubert, Rail Digital Services, Telecoms, Tech & Data, Department for Transport UK
Oliver Drewes, Director European Union Liaison Office, Nederlandse Spoorwegen NS (Dutch Railways)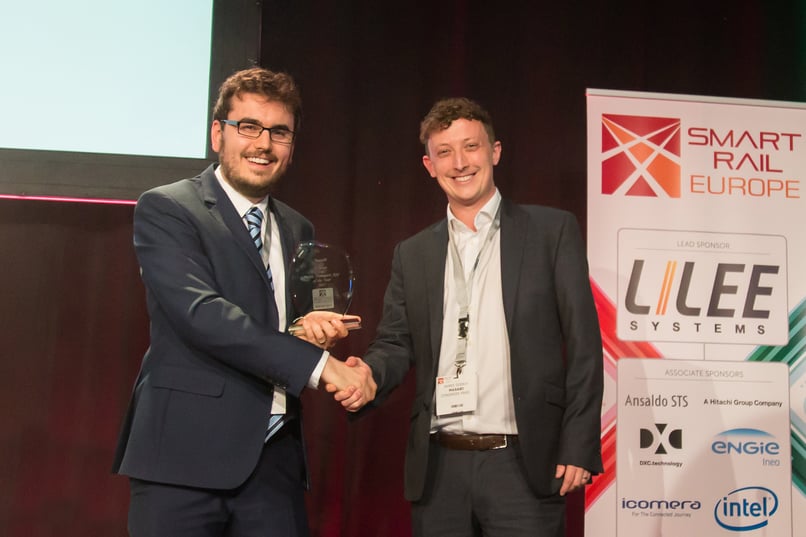 James Gooch, Head of Marketing at Masabi commented on the award win "We are absolutely thrilled and honoured to be awarded by such an esteemed panel of judges, at one of the transport industry's most prestigious awards. Being recognised for the innovative work we are doing to help improve the passenger experience and bring innovation, data insight and cost savings to transport providers is something we are very proud of. Masabi's JustRide mobile ticketing platform has defined the standard in mobile ticketing deployments, delighting passengers and transport providers alike and the list of cities and transport networks around the world where the JustRide mobile ticketing solution is being deployed continues to grow."
Masabi's JustRide platform is a cloud-based, deployment-proven, end-to-end mobile ticketing and fare collection system. It comprises award-winning apps for ticket purchase and display together with back-end infrastructure for secure payments, ticket management, customer service, reporting and real-time analytics, and a complete validation suite for use on smartphones, gate lines or stand alone readers. It has been successfully deployed in cities across the world including Athens, London, Preston, Birmingham, Boston, New York, Los Angeles, and Las Vegas – with many more set to come on stream throughout 2017.
To read the full list of award winners and for more on the awards and SmartRail Europe please click here.