Since becoming Director of Client Services at NEORide in 2018, Katherine Conrad has helped expand the transit partnership to include 17 regional transit agencies in America's Midwest. She has overseen the roll-out of the region's innovative fare payment system, EZfare, starting with mobile ticketing for 14 of the 17 agencies across three states. This involved integrations with leading Mobility-as-a-Service (MaaS) applications including Transit, Uber and Moovit.
Can you tell us about NEORide and how EZfare became a reality?
We started out with just five regional transit authorities, but that has expanded to 17 partners who have joined together to work on improving public transit across multiple counties and now multiple states. Today, NEORide has a total combined ridership of more than 30 million Americans across all our agencies.
What were the major challenges that agencies were experiencing that you were looking to solve?
One of our priorities was to establish a payments system that could be easily used across multiple transit agencies. A lot of the agencies were looking to move to a cash-free policy onboard their buses because fare boxes are so expensive and difficult to maintain. Plus, cash itself is a challenge to work with daily.
We thought mobile ticketing would be a good option, so we did a joint procurement – starting with just five agencies. The partnership has now expanded to include 14 agencies and we are the largest multi-county, multi-state mobile ticketing service in the USA.
Tell us about your decision to work with Masabi and how EZfare came about?
When we went through the procurement process, we chose Masabi because they were very flexible, their cost structure made a lot of sense to us and by working closely with Masabi we have been able to create and expand this multi-county system which is unique to Michigan, Ohio and Kentucky.
By working with Masabi we were able to develop a roadmap to expand EZfare to include onboard validation with validation units due to be installed across agencies by the end of 2021, and – in the future – fare capping, smartcards and Account-Based Ticketing.
Were there any concerns about integrating your ticketing service in mobility apps like Transit, Uber, and Moovit?
I strongly believe that the more ways we can offer people access to EZfare, the better it is for EZfare agencies and riders. It's about offering choice and making tickets easier to discover and use. We started with Transit in 2019 as our first partner because many of our transits really wanted wayfinding within the app. We then added Uber and Moovit in 2020 and all three have turned out to be great partners. This was made possible because Masabi has a relationship with all three of them, so it didn't require any more contracts with those third parties, and it made integration pretty easy.
Can you tell us about the adoption rates/number of tickets sold via EZfare?
Since we launched in 2019, we've sold $3 million worth of fare revenue in over half a million different transactions. Fare revenue decreased during the pandemic, but we've really seen those numbers start to come back and people really want to have a mobile ticketing option.
Some agencies have installed validation units, can you tell us more about that?
We received a $3.3 million grant from the Ohio Department of Transportation (ODOT) and $1.9 million Integrated Mobility Innovation (IMI) grant from the Federal Transit Administration. These grants paid for installation of the validators starting in summer 2020 and most of our agencies should have these installed by the end of 2021.
This creates another way for more seamless payment integration which doesn't require any contact or interaction with the bus driver, making it easier to board and giving us comprehensive data on who's using our system. Because we chose validators with EMV technology, in the future we hope to be able to integrate credit cards as well.
What are the next steps for EZfare in terms of expansion and product development?
One of the main goals of the IMI grant was to look at ways that we could work with groups who are currently under-served: low income, disabled and people who are unbanked or underbanked.
Stored value was introduced in July 2021, and it allows people who don't have a credit card to load cash into their mobile ticketing app. Our research tells us that a lot of transit passengers are unbanked and offering the stored value feature opens up a lot of opportunities for them. Riders are able to load cash onto the EZfare system at any of our transit centers, or buy tickets, which eliminates the need to have a credit or debit card for a contactless mobile ticketing experience. We also expanded the ability for riders to add funds using cash at retail stores throughout Ohio, Kentucky and Michigan using the EZfare and Transit apps, thanks to a partnership with InComm Payments, allowing riders to deposit funds into their accounts at thousands of convenient retail locations.
Introducing fare capping and smart cards, will make it even easier for people to travel, because with fare capping, riders won't even need to think about what tickets they need to travel across all the counties. They won't need to think about which tickets they need or what's the best deal – that's already done for them automatically in the App by simply tapping on the validation unit when boarding the bus.
The Covid crisis has impacted ridership levels all around the world, do you think that EZfare has helped provide a safer option to riders and has encouraged them going back to using public transit?
We have a lot of positive feedback and it is clear that people like the virtual approach and contactless boarding. In surveys, more than 95 percent of users like the fact that ticketing is contactless and cashless. In fact, we've brought on a couple of new transit agencies because they wanted to move that way because the pandemic has really persuaded people to adopt more readily mobile ticketing and contactless boarding.
We were really lucky that we had EZfare already set up and working in the EZfare and Transit applications before the pandemic and integration with the third-party Apps like Moovit and Uber has only increased uptake of the service.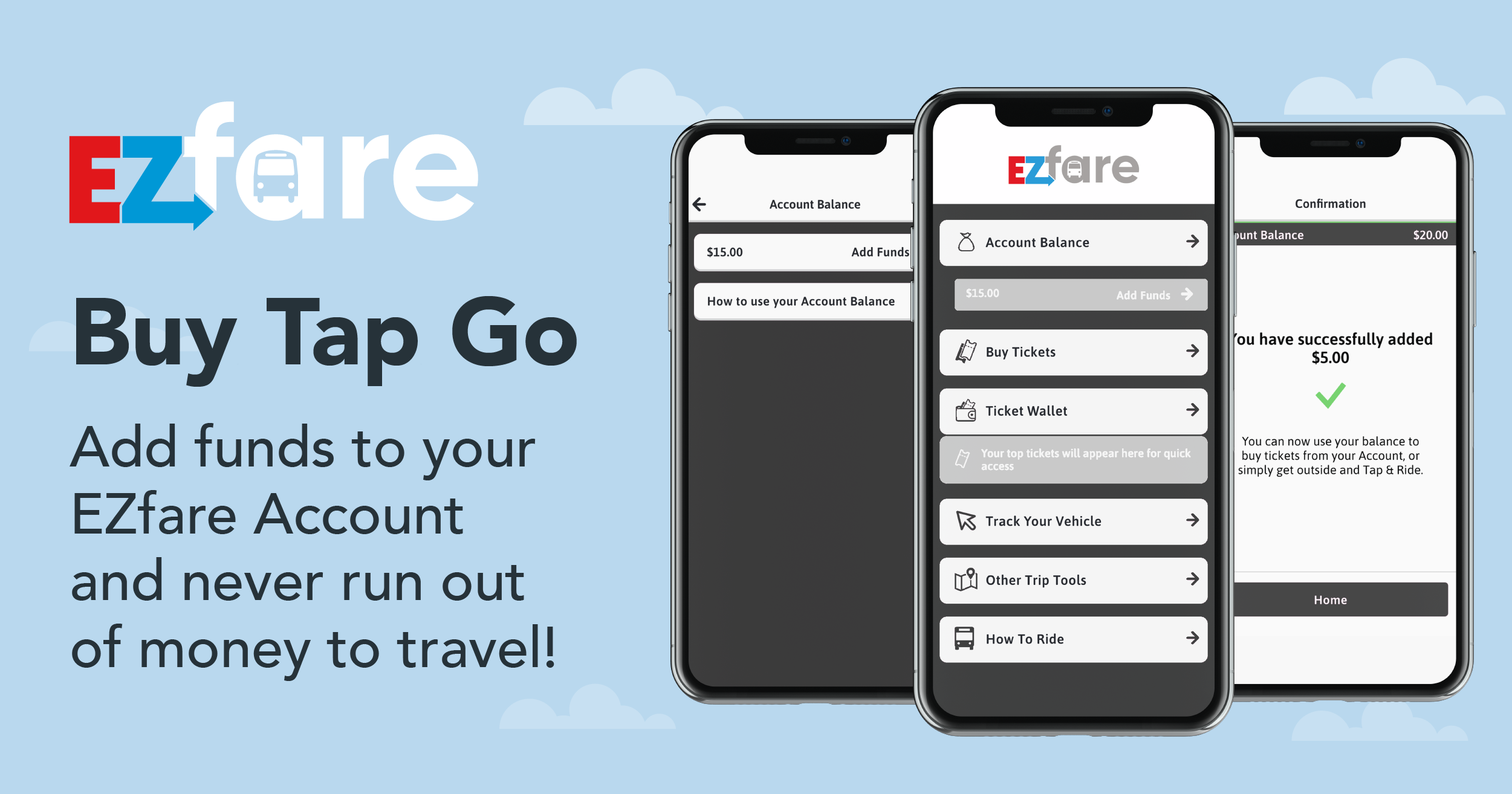 How important is the rollout of account-based ticketing and fare-capping to increase confidence in ticketless fares?
We are planning to roll out Account-based Ticketing (ABT). It's an important step because it gets us closer to the original goal of the NEORide partnership- a seamless integration across counties and states between our transit agencies.
How important are integrations with third party apps to allow transit agencies to increase awareness of the services they offer?
By expanding into these different platforms we are getting in front of an audience we really didn't reach before and we've seen sales via Uber increase steadily over time. Uber is a great example, because people are used to booking rideshare, but maybe have never considered public transit as an option. The Uber App can show them the alternatives and paying a quarter or an eighth of the cost by using public transit is an attractive option.
We work with very small transit agencies who have no marketing department, so we are able to develop materials that can be customised for each agency to maintain their brand awareness across the entire system and the agencies really appreciate that.
What are your future plans for EZfare?
We work with a wide range of transit agencies – from small rural agencies to large urban transit agencies – and across the board they are all looking for ways to introduce that contactless payment option and greater integration with smart cards and fare capping.
We're also looking at doing third party integrations with bike share or micro transit operators so EZfare App can cover those as well and because the EZfare system really works for the partners, we are anticipating continuing growth of the partnership in the future.
A large segment of the population wants to be able to do everything on the phone, so we want to be able to provide them with what they need.
Learn more about Fare Payments as a Service.
Read the complete EZfare case study.
Interested in learning more?