As an independent vendor (and one of only a very small number in the industry), Masabi is uniquely positioned to provide larger agencies with a truly best-in-class solution, unencumbered by proprietary technology or lock-in to a specific solution suite.
Here are a few reasons why we think Masabi offers the best back-office platform to power your modular ticketing solution: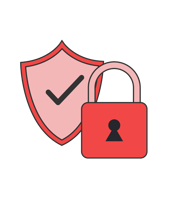 1. Robust:
t
he Most Advanced Platform
Masabi has the most advanced and largest platform in the market, with over 250 agencies signed up across five continents and processing billions in fare revenue annually.
Because it's a shared (multi-agency) platform, it's less risky and easier to launch with continuous updates keeping the solution up to date. Justride is a plug-and-play Account-Based Ticketing platform delivering Smart Card, Open Payment (cEMV), Mobile Ticketing, Barcode and Mobility-as-a-Service solutions supporting all passenger groups.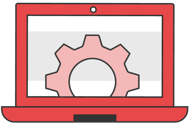 2. Easier Integrations:
Comprehensive Suite of APIs, SDKs and Pre-integrations
Masabi offers an advanced suite of APIs and SDKs. The platform has over 60 partner integrations, over 40 pre-integrations, and over 600 agency integrations.
Our Ticketing SDK is pre-integrated with partners such as Uber, Lyft, Moovit, Demandtrans and Transit, while our Inspect SDK is used by a wide range of partners making validation with 3rd-parties easier to implement and operate.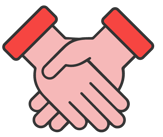 3. Rich Experience:
D
elivering Modular Solutions
Masabi has extensive experience delivering modular solutions providing the back-office platform with a range of Systems Integrators in Australia, the UK, Spain, Italy and Japan (please speak to a Masabi rep for more information).
Our platform is designed to be flexible and scalable, allowing agencies to configure and build upon core ticketing functionality to meet their specific needs. This makes it easier for agencies to switch to our platform from other vendors, as we have a wealth of experience integrating with existing systems and providing tailored solutions.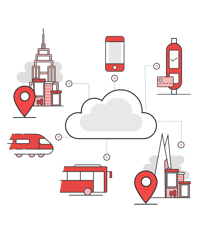 4. Open:
Masabi Champions an Open Ecosystem and Partner Network
As mentioned earlier, as an independent vendor, Masabi is uniquely positioned to provide agencies with a truly best-in-class solution. We make this easy to implement and operate through our network of over 100 'Justride Ready' partners who are qualified and approved. This makes our solution easier to manage with partners who we have existing relationships with, as well as contracts and integrations. We can also deliver a curated consortium of partners based on an agency's needs.
And don't forget...

5. Reduced Costs:
Save 42%-73% on the Cost of Your Fare Payments Solution
As shown in Consult Hyperion's report 'Total Cost of Ownership Analysis: Shared Platforms vs Bespoke Design-Build Fare Collection Systems', agencies adopting a Shared Platform could realize savings of between 42 and 73 per cent on the Total Cost of Ownership of their fare collection system.
Why? Because by using a Fare Payments-as-a-Service model and adopting a shared platform (multi-agency) over building your own Design-Build ticketing solution (single-agency) you save significant amounts of money on the build and update costs.
In summary, Masabi powers the most advanced open platform for public transit fare payments. As an independent vendor, we offer a best-in-class solution unencumbered by proprietary technology or lock-in to a specific vendor. Our advanced suite of APIs, SDKs, and rich experience delivering modular solutions make us the ideal back-office partner choice for agencies looking to implement a modular ticketing solution.
Interested in learning more? Request a demo.