Earlier this week Passenger Focus, the UK's official rail watchdog, released their annual Spring Passenger Satisfaction Survey, and the press release focussed on some very interesting insights into the reasons why UK rail passengers shun automated ticket vending machines.

At Masabi, Passenger Focus's earlier research into ticket maching usability was a key influence in the User Interface design of our mobile phone ticket vending app, and it was encouraging to see this new research appears to validate our approach. The report shows that users choose humans over machines for the following main reasons:
"Incomplete ticket restriction information"
"A barrage of information and choices"
"Bewildering jargon"
"As a result some passengers would rather queue to speak to a member of staff, buy more expensive tickets than they need to or just give up and join the ticket office queue."
Ticket Sales Usability
The UK has evolved a particularly complex fare structure, so a certain amount of complexity is innate in the system. The trick is to remove as much as possible, allowing the passenger to make an informed decision based on price and/or time preferences, without any arcane rail fare knowledge - I can say from personal experience that most ticket machines really do handle this badly.
By fusing real timetables with fare selection, the Masabi mobile rail ticketing app allows the passenger to visualise which trains each ticket will be valid on very rapidly, whilst also including a more detailed concise restriction description than most in-station vending machines. Timetables indicate which operator runs each train, a key point of confusion when many tickets are tied to a single operator.
The application can also adapt to the user, remembering favoured journeys and previously used payment cards (securely stored, and only reusable by re-entering the CVV number on the back). This personalisation helps eliminate the myriad of destinations thrown at the user of a vending machine, most of which will be totally irrelevant.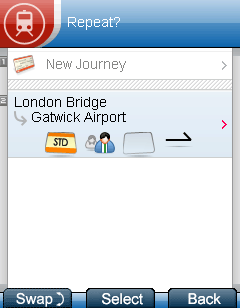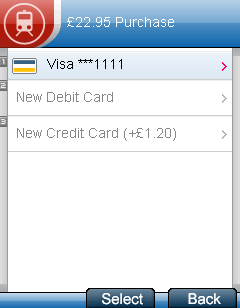 Queues
This year's survey also looked at queue times in a number of regional stations - contrasting to last year, which focussed on the largest stations, almost all in London.
The industry lays down a maximum acceptable queue length of 3 minutes at off-peak times, and 5 minutes during peak times. Many stations, big and small, are still failing to meet these standards (click on graph to see a larger version):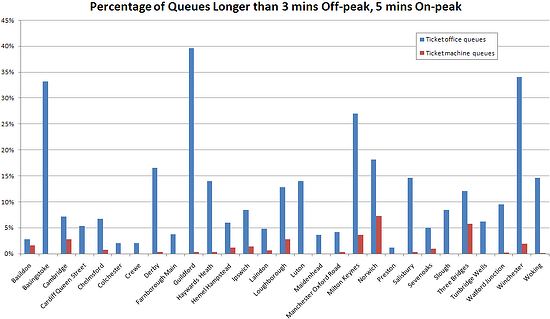 Mobile ticketing offers a solution to this, providing a superior ticket purchase experience combined with informative timetables - all of which can be tested risk-free whilst queuing for a window or ticket machine.