First agency to launch is PARTA, benefitting from a seamless rider experience and enhanced fare equity with daily, weekly and monthly capping

NEORide, the Council of Governments representing 29 transit agencies across 7 states has launched Account-Based Ticketing (ABT) for EZfare, the regional fare payment solution used by transit agencies across Michigan, Ohio, Kentucky and West Virginia. The ABT system is powered by Masabi and will be deployed by 11 agencies across their network, including Cleveland and Cincinnati, with more agencies following thereafter.
The first agency to launch is PARTA, which went live on July 10th. PARTA riders are now able to simply scan the EZfare app when boarding the bus or use new EZfare smart cards to Tap & Ride. Riders will be able to use the same app and card to ride on all of the EZfare transit networks participating in ABT. This revolutionary solution simplifies journeys across the region, eliminating the need to buy tickets ahead of time, and replacing it with a simple tap of their phone or card.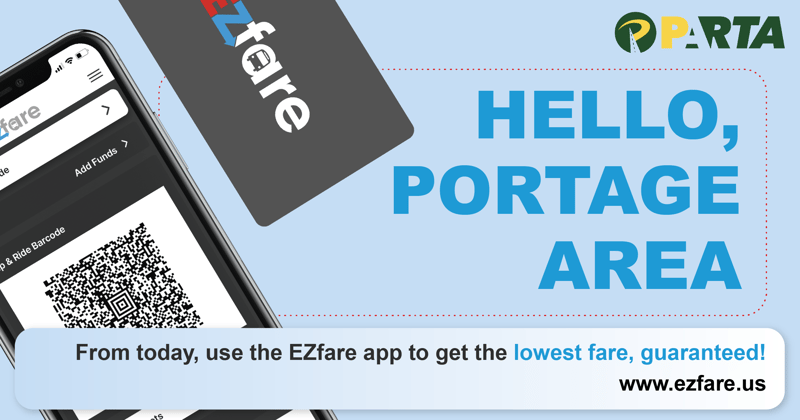 The system also delivers fare capping, ensuring that all riders are guaranteed to pay the lowest possible fare regardless of how they pay for travel. Using the EZfare app and smart cards, the system facilitates payments across all participating agencies, with the added benefit of daily, weekly and monthly fare capping for each agency, based on their own fare rules.
The new solution supports all rider groups including the unbanked and underbanked as well as providing comprehensive support for riders requiring concessions and partner programs run by EZfare agencies. Riders will still be able to purchase tickets using existing EZfare-enabled apps including Transit, Uber, and Moovit.
This latest development is made possible through the use of Masabi's Fare Payments-as-a-Service (FPaaS) approach, delivering agencies the latest fare payment innovations quickly using the Justride platform - a cloud-native multi-tenant platform, which is constantly updating and adding new features. This greatly improves the journey experience for passengers by delivering constant innovation, and helps agencies keep up with the pace of technology change. It also reduces the total cost of fare collection as the costs are shared between all users of the platform through reduced build, update and maintenance costs.
"Since the launch of EZfare we have grown geographically, adding more and more agencies, as well as adding new and innovative features," said Katherine Conrad, Director of NEORide. "By launching ABT across the network, we are ensuring that all riders get access to the best possible fares, helping to make riding transit more equitable and cost-rewarding for everyone. We're delighted to be rolling out this technology from Masabi and look forward to the launches with agencies across our network."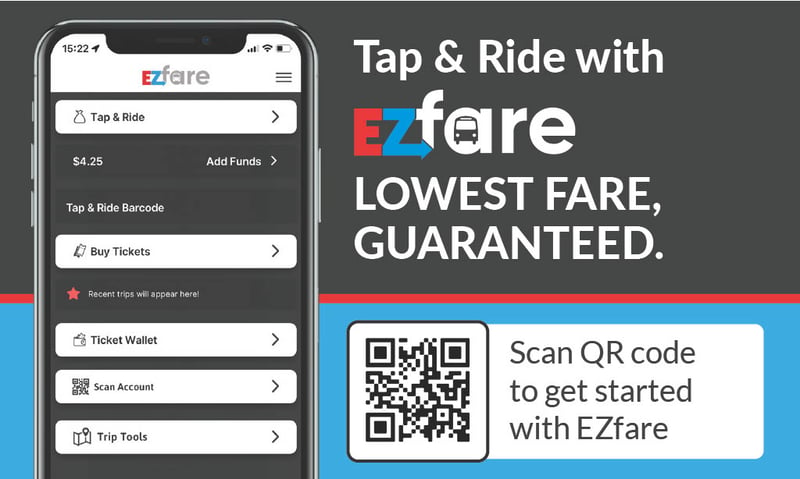 "We're excited to offer enhanced technology that provides a more equitable fare system for all riders by offering fare capping, so every rider has the opportunity to benefit from the best fare possible while streamlining travel across transit systems," said Claudia Amrhein, General Manager of PARTA.
"The upgrade to ABT for Justride customers is testament to the power of the Fare Payment-as-a-Service approach – delivering continual innovation and improvement to all of our agency customers," said Brian Zanghi, CEO of Masabi. "Building on the ground-breaking success of EZfare to date, this latest innovation ensures that all riders are guaranteed access to the best possible fares, making transit even more attractive."
Other news from Masabi: