Masabi Has A New Logo & Brand Identity! Masabi has grown and evolved considerably over the past few years and in reflection of this we've decided it's time to refresh our look. Today we're very proud and excited to unveil the new Masabi brand identity! This includes a new logo, colours, and font. You will see the new look and feel anywhere we're out in public, like the website, Facebook, and Twitter; in the Justride Apps deployed around the globe, and the Justride Hub used by our agency clients.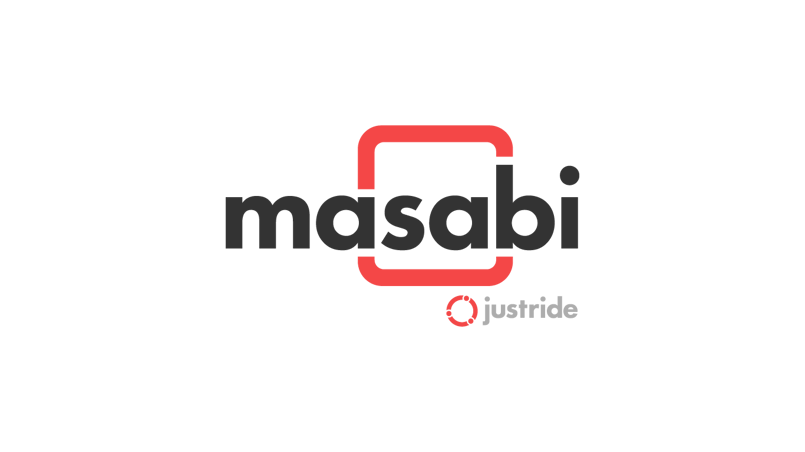 We believe the new look better reflects the vision of Masabi to bring 'Mobile First' fare collection innovations to agencies that revolutionize the transit experience for all passengers, increase transit ridership, while providing cost-effective solutions that do things better than traditional solution providers.
The new design links together the 'a' and the 'b' in the Masabi name reflecting how we are making it easier for passengers to use public transit and helping them get from their front door to their destination seamlessly, and back again.
Masabi helped build the mobile ticketing market from the very beginning, and this brand refresh reflects our move from purely mobile to a media agnostic platform where passengers can use the ticket machine in your pocket, or the ticket in your wallet to just ride. The new logo is designed to reflect this by symbolising a ticket or token aligning with this ethos.
With Account-Based Ticketing capabilities, passengers no longer need to buy a ticket before boarding, they simply use stored value from their cloud-based Justride account, paying for their journey after it has taken place at the best possible fare. As well as mobile barcode tickets, the multi-format platform facilitates the use of a variety of fare media, including; contactless credit cards, smartcard, digital wallets and more.
We hope you like this new look and feel for Masabi as much as we do. Look out for more updates—like an updated look in our products and our new look website—as we continue to work to better serve our clients and users in cities and countries around the globe.