Thinking back to 2012, US President Barack Obama was re-elected for his second term, Queen Elizabeth II was celebrating her Diamond Jubilee and in a basement in London our team was celebrating the very first deployment of our Justride platform for the MBTA in Boston, which (fast forward to today) is now the largest Mobile and Account-Based Ticketing platform in the world, used by more than 150 public transit agencies and operators of all sizes across 4 continents.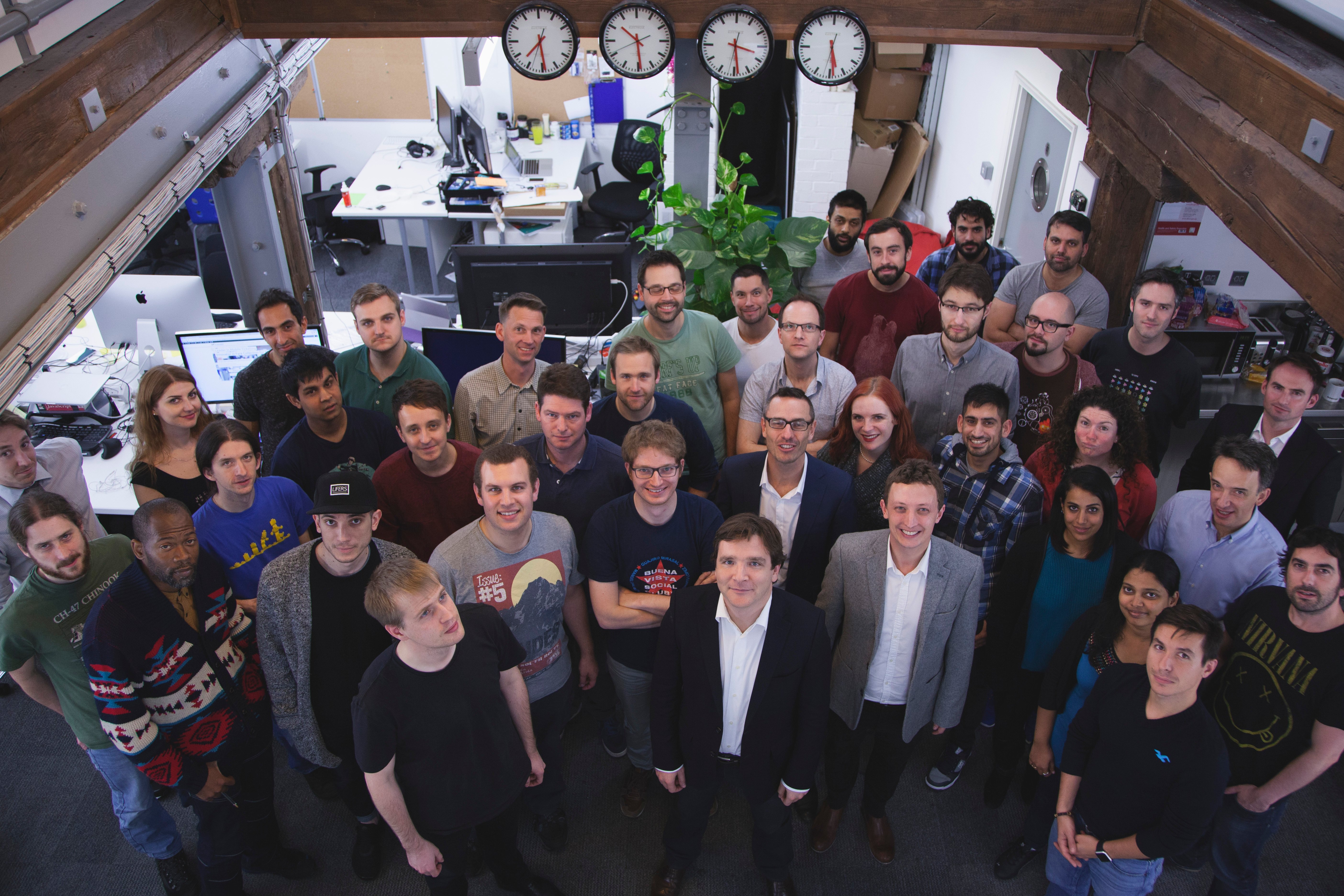 (The Basement)
Before Justride
Before Justride was born the fare collection world was a pretty bleak place, dominated by custom systems that were expensive to purchase, took years to deploy and then decayed overtime without expensive change orders.
Our Mission
At Masabi we wanted to change all that and bring a 'SaaS' approach to the industry by moving cities away from stand-alone (Single-Tenant or Single-Agency) systems to Shared Platforms (Multi-Tenant or Multi-Agency).
The benefits of moving to a Fare Payments-as-a-Service approach we thought were compelling - Much lower cost, quicker to deploy, less risky and by providing constant updates the system no longer decayed! The result - more money for agencies to run services, happier passengers and more people using public transit reducing congestion and pollution.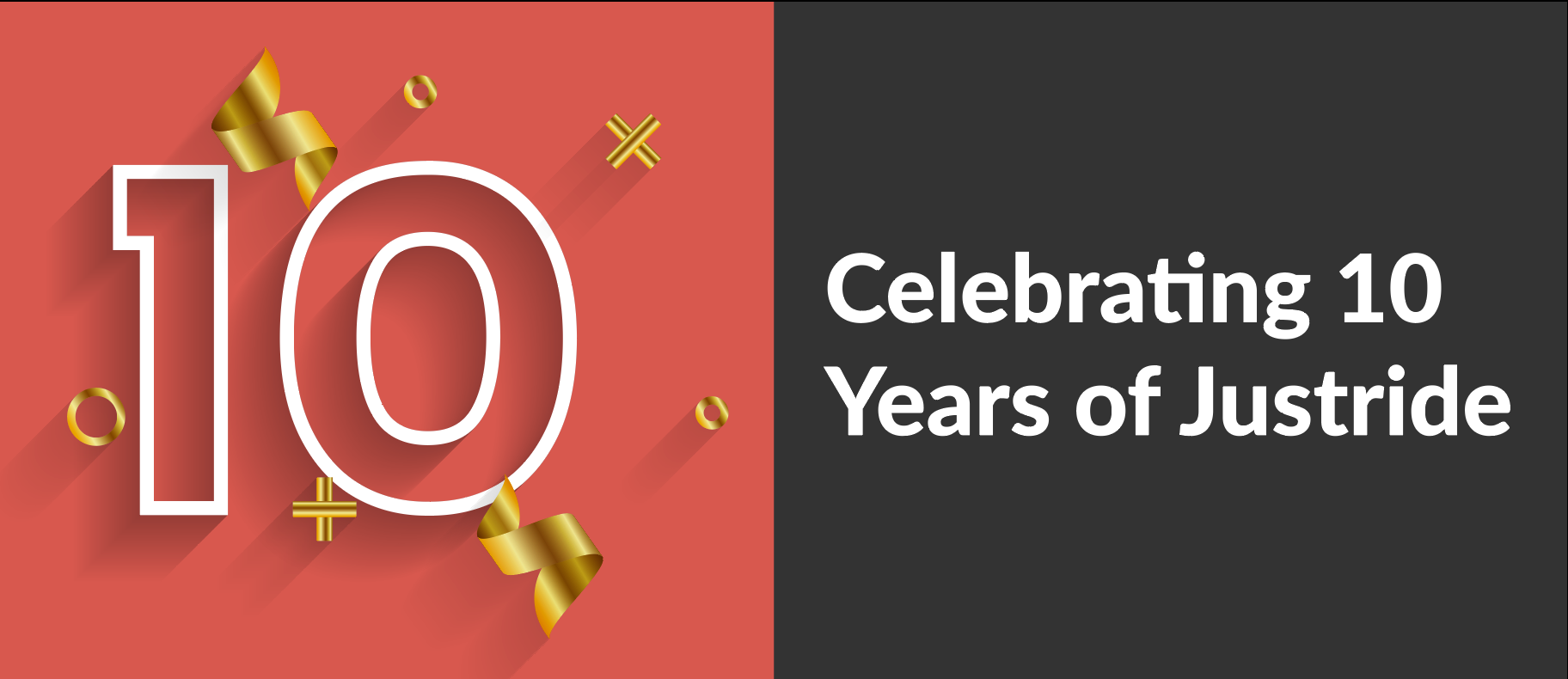 Thank You to Our Agency Partners and Masabians Past and Present!
November 12th 2012 is a significant date in the industry as it was when the MBTA launched Justride publically and became the first mobile ticketing deployment for an agency in the US.
Happy 10th Birthday Justride and a huge and heartfelt thank you to all the agencies, authorities, partners and Masabi staff, past and present, who understood what we were trying to do and joined the movement to make it what it is today.

"10 years of Justride has seen it not only bring mobile ticketing into the mainstream, but has also transformed the way Transit Agencies look at how they deliver a complete Fare Collection system, by showing that they can save between 1/3 and 3/4 of the lifetime costs of fare collection systems by using features from a shared SaaS Platform, rather than re-inventing the wheel with a bespoke customised system every time" said Ben Whitaker, Co-Founder of Masabi. "As fare collection has become more complex with more channels and more integrations, the industry has moved from being hardware-driven to software-driven. I believe that the next 10 years will see the further spread of SaaS platform and hybrid-SaaS platform delivered systems become the norm for many large agencies as well as the small and mid-sized agencies that have led this change."
As we celebrate 10 years of Justride, here are some of our key milestones and moments from the last decade: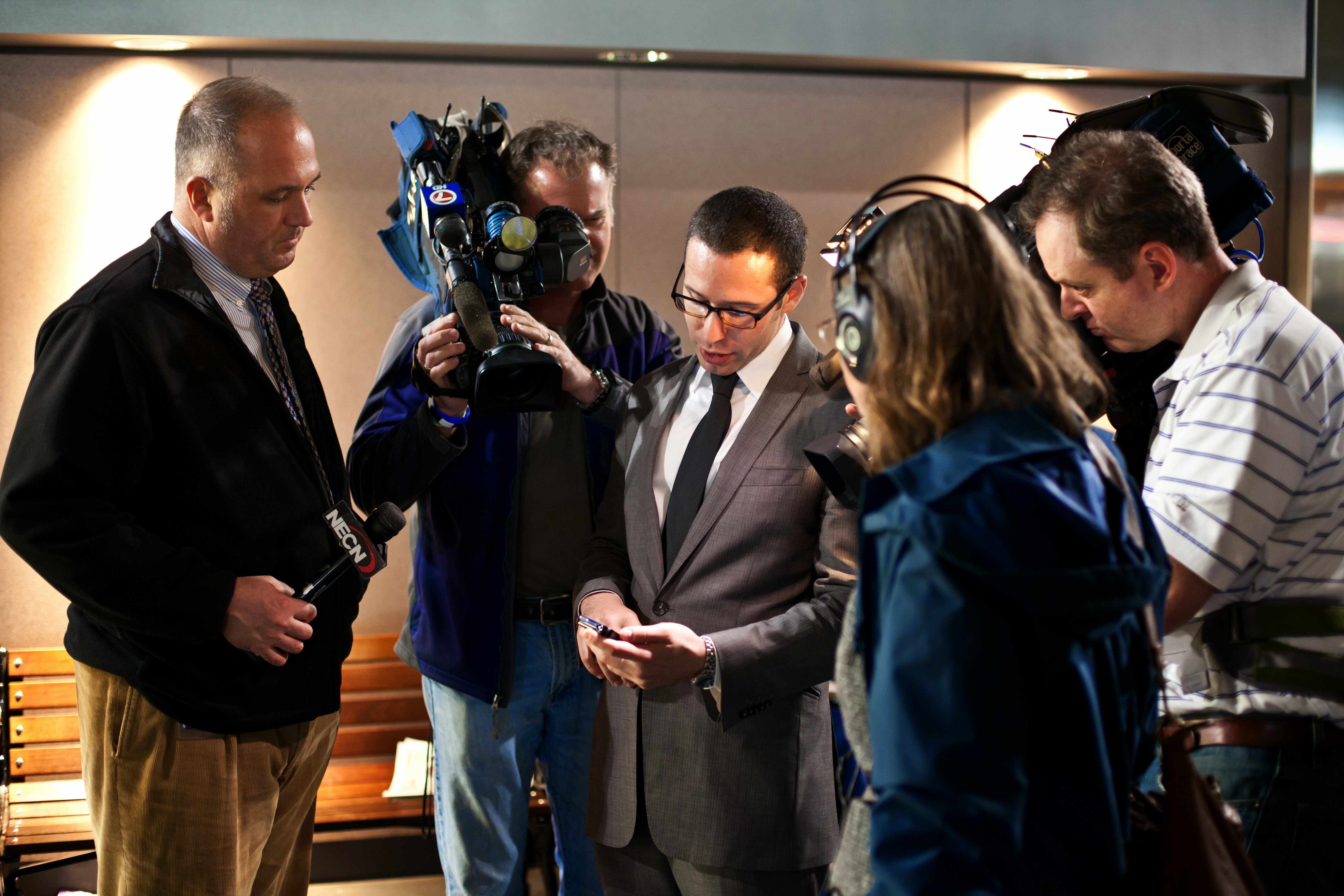 2012 -

MBTA in Boston Goes live

The first deployment of Justride was for the Massachusetts Bay Transit Authority (MBTA), which was also the first mobile ticketing deployment for an agency in North America. The MBTA is still using Justride for mobile ticketing and today over 70% of MBTA commuter rail tickets purchased are bought via the Justride platform.

2016

- New York MTA Goes Live

The MTA eTix app went live across all lines of Metro-North and Long Island Rail Roads at the end of August 2016, enabling riders to purchase tickets at any time on their smartphones. In 2022 Masabi helped power the MTAs new TrainTime app using the Justride SDK.

2019

- Denver's RTD Launch Ticketing in the Uber App

Using Uber to ride a bus or train was just a pipedream until in 2019 Masabi supported the launch of public transit tickets in the Uber app in Denver for the first time, as well as with St Catharines in the Transit app. 2019 also saw Masabi expands into Japan with our partners Jorudan and the launch of the EZfare Regional Ticketing System which now covers 16 agencies and 4 states in 4 apps (EZfare, Uber, Moovit and Transit).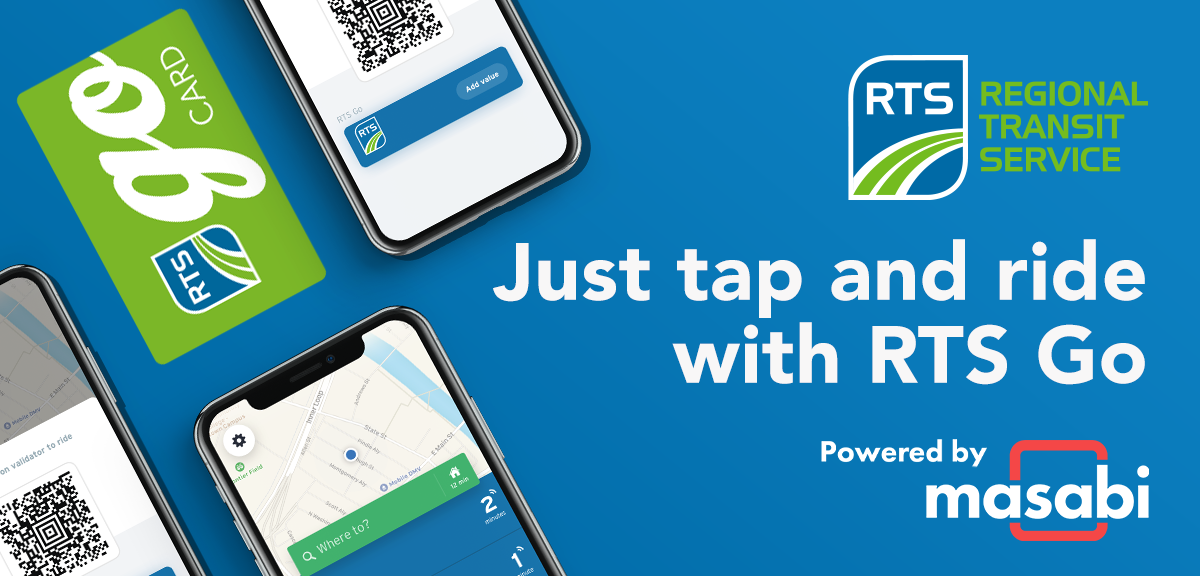 2020

- RTS in Rochester Goes Live with Account-Based Ticketing

RTS Go, the contactless fare payment solution for Rochester's Regional Transit Service (RTS) went live in 2020. This cutting-edge touchless technology, powered by Masabi's Justride platform, meant passengers no longer need to buy a ticket or select fares before boarding and simply used their RTS Go smart card or RTS Go mobile pass in the Transit app to tap and ride.

2021

- Open Payments Launch in Bilbao, Spain

Passengers using Bilbobus' services in the city of Bilbao, Spain, are now able to simply tap their bank card to ride public transport across the city thanks to the launch of Justride in 2021. Onboard validation of contactless bank card taps are provided by Masabi's Justride Validator (JRV) units.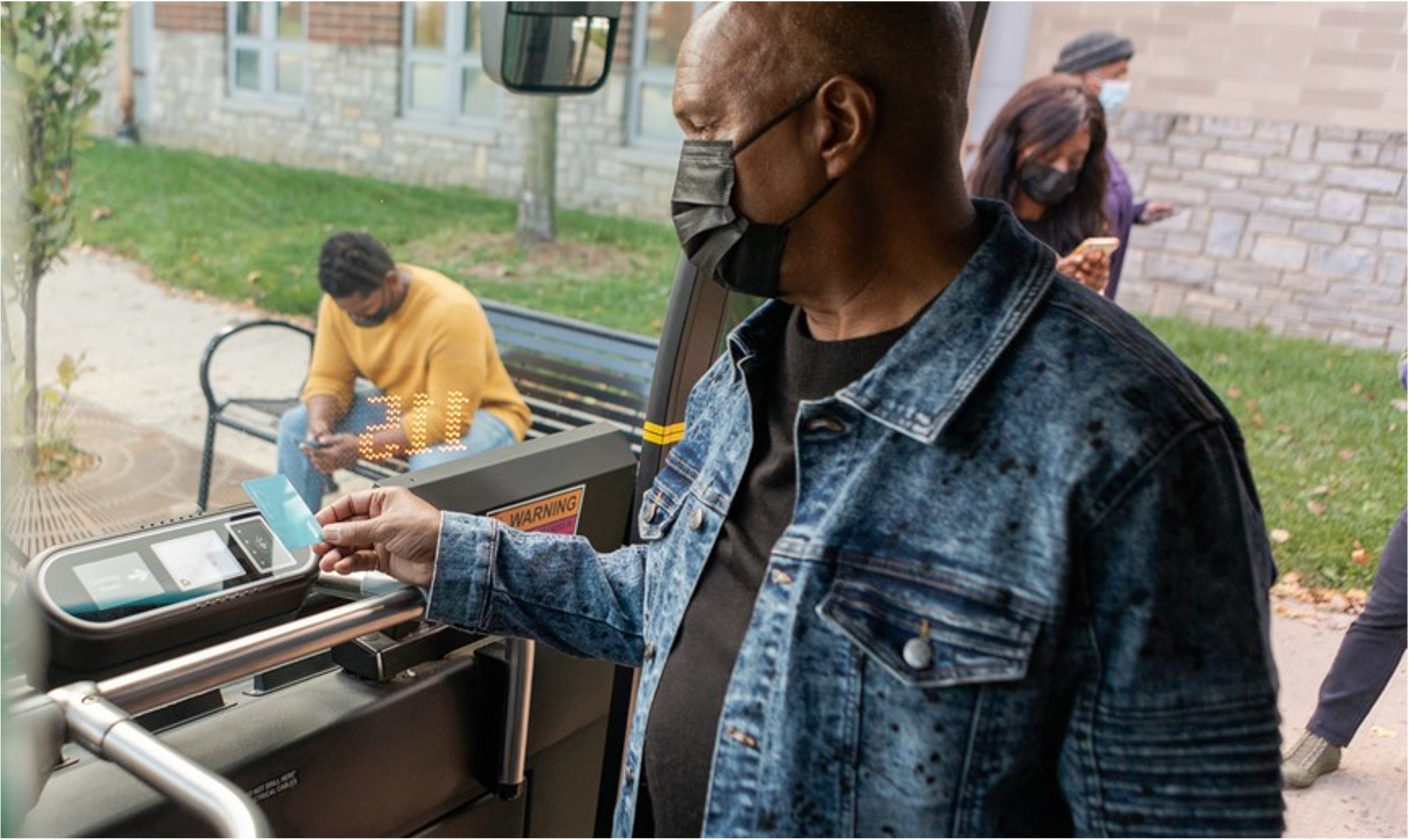 2021
- Central Ohio Transit Authority (COTA) and Dayton RTA Launch Account-Based Ticketing
In 2021, the Central Ohio Transit Authority (COTA) launched its new Account-Based Ticketing solution using the Transit app as well as smartcards linked to personal COTA accounts, all powered by our Justride platform. Thanks to this new system, COTA was able to quickly and cost-effectively deliver seamless ticketing experiences to riders; combining fast, easy, contactless payment options with equity-boosting features for cash riders, fare capping, and an all-in-one MaaS app experience.
In 2021 the Greater Dayton Regional Transit Authority and Masabi launched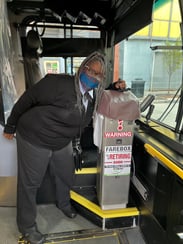 Account-Based Ticketing. Riders on their network are now able to purchase reusable smartcards giving them the ability to simply tap and ride without needing to buy a ticket or select a fare before traveling. Dayton has now transitioned to a 100% cashless on-board payment experience, speeding up their services with a new fare payment system delivering convenience and fare equity for all their passengers.
Looking Ahead
Justride has come a long way in the last ten years, but there is still so much to do as we continue to disrupt the traditional fare collection industry by delivering Fare Payments as a Service, enabling transport authorities and transit agencies to continually benefit from the latest ticketing innovations such as Account Based Ticketing and Open Payments cost-effectively, while making paying for public transit easier, faster, and more convenient for riders, while enhancing equity.
We are excited at what lies ahead and very thankful to all our agency and partner colleagues and the Masabians past and present who have supported us along the way.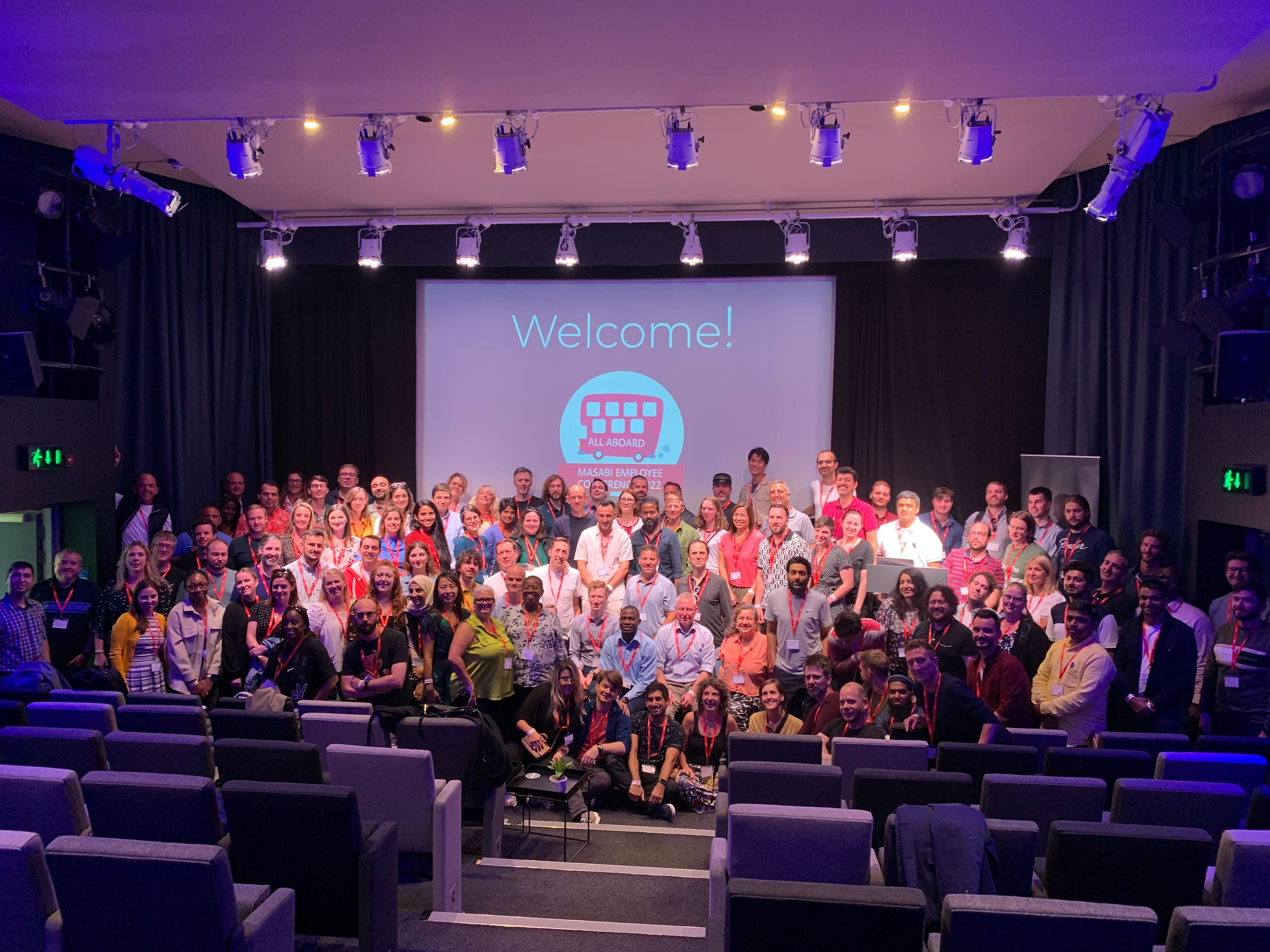 (Some of the team at Masabi's 'All Aboard' Summer Conference 2022)