They become the 14th agency to join the United States' largest regional mobile ticketing solution.
The Greater Cleveland Regional Transit Authority (GCRTA), NEORide, the Transit app, and Masabi, announced today that GCRTA has become the latest agency to join EZfare, a contactless ticketing solution available in the Transit app. This will make riding public transit in Cleveland, and across Ohio, easier and more convenient. Transit with EZfare will replace GCRTA's existing RTA CLE app and will become its official app for purchasing fare media. Transit with EZfare will begin on 12 June 2022. Tickets will also be available in the EZfare app and through Uber or Moovit, allowing customers to purchase fares anytime, anywhere and travel to their destination with just a few taps of their smartphone. All options are available for download at www.ezfare.us.
GCRTA joins 13 other transit agencies across Michigan, Ohio and Kentucky that already sell their fares on EZfare's regional fare payment system. The system is powered by Fare Payments-as-a-Service provider, Masabi, with ticketing across the 3 states, 14 agencies and multiple apps enabled using Masabi's Justride SDK.
This new solution includes local agencies adjacent to Cleveland such as Laketran, PARTA, SARTA, METRO and Medina County Public Transit (MCPT), meaning that riders can conveniently use one app to buy tickets and travel across these agencies. All are members of NEORide, a tri-state council of governments – the largest of its kind in the United States – comprising of 19 transit systems from across all three states dedicated to the development and promotion of regional public transportation services.
Riders who prefer to use cash will also be able to visit any of the agency's Customer Service Center at Tower City to add funds to their EZfare or Transit Accounts, which can then be used to buy fare media in the apps when needed. Additionally, GCRTA will install electronic validators on its HealthLine vehicles. Over the next several months, they will continue installing validators on the rest of their bus and train fleets. Electronic validators enable riders to simply scan their fare from their smartphone device when boarding, simplifying the process and removing unnecessary dwell time.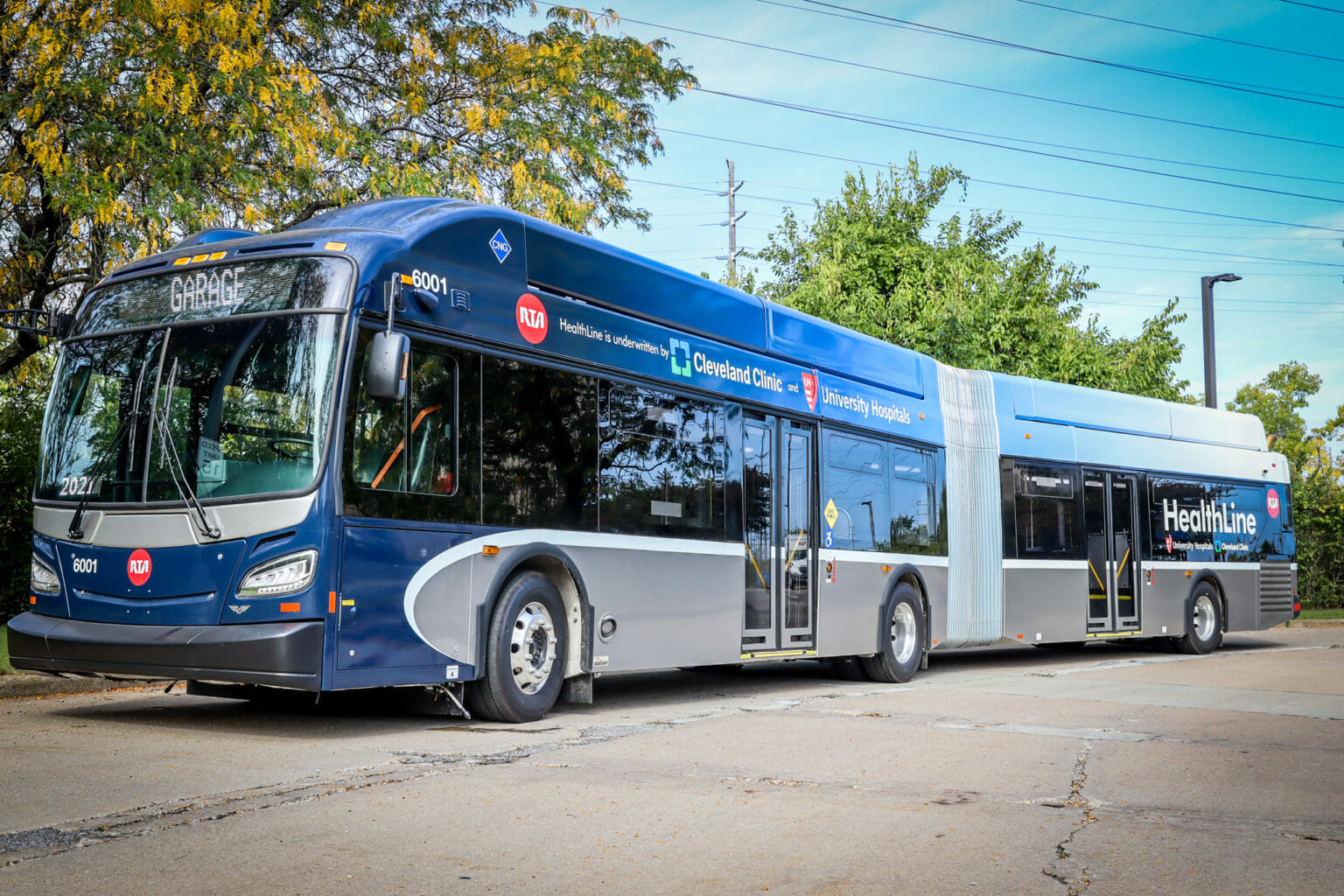 "The reality of modern transit is that we need to create offerings which reflect our customers' needs. Regional travel can quickly lose its allure when several tickets and passes across multiple agencies are involved – EZfare solves this, consolidating unnecessary extra steps into one ticket in the Transit app to travel across three states," said India Birdsong, General Manager and CEO at GCRTA. "We are thrilled to use technology to improve customer experience and fare equity as we continue our efforts to connect the community."
"We created EZfare to make riding transit easier," shared NEORide President Ben Capelle. "National transportation options like Uber and Lyft are successful because they use one app, no matter where you go in the country. As transit systems, we need to aspire to be easy to use. With GCRTA joining EZfare, you can now ride almost any bus in the state with one app which is very significant for the transit user experience. We are very excited to have Ohio's largest transit system now using EZfare."
"The success of EZfare is a testament to the power of Masabi's cutting edge Fare-Payments-as-a-Service approach, which provides a quick, safe and cost-efficient route to fare payment modernization and inter-agency co-operation that has been easily and effectively implemented," said Brian Zanghi, CEO of Masabi. "We are delighted to see this pioneering regional model continue to expand to include cities like Cleveland, allowing more riders to realize the benefits of cashless technology and regional travel via a single solution."
"All this fare payment callin' me, EZfare's where it's from, it's such a new ticket dude, in the app where it belongs," said David Rock-Schachter, Chief Business Officer at Transit. "All the riders snap, with the Transit app, going Cleveland rocks! Cleveland rocks! Cleveland rocks! OH IO!"
To find out how Masabi can help your agency deliver the fare payments experience your riders will love, get in touch: contact@masabi.com
Other news you may like: